Did you know that 41% of hostel managers use the same property management software (PMS) to manage their hostel? Get insights into the latest statistics in 2020.
This guide could be easily turned into a textbook because of the sheer amount of available data. However, I'll limit myself to the MUST-KNOWS for you as a hostel owner.
You'll learn the A-Z about PMS starting with what it is and ending with specific software recommendations.
I experienced first-hand how difficult it is to get trustworthy information on property management systems. There is a myriad of providers online and everyone claims to offer "the best" solution.
Furthermore, there are more than 45 threads on Hostelmanagement's forum on the topic. Some of them have more than 30 pages … where shall you seven start?
If you're currently facing similar challenges, you've struck gold.
I've read every single comment about PMS on Hostelmanagement's forum and made notes of all valuable insights. Moreover, I conducted in-depth research on my own to get up-to-date information.
After all that, I still hadn't achieved a clear picture about "the best" solution out there that I was craving…
So, what else would you do on a sunny Sunday afternoon than to start an independent survey among 91 hostel managers in which I asked them about the property management software they had in use?!
The results REALLY surprised me.
I've wrapped all the information in this guide so that you can skip WEEKS worth of collecting data.
Let's get started!
What Is A Property Management System (PMS)?
The main purpose of a Property Management System (PMS) is to help you manage your reservations. Full stop.
This can be done with pen and paper, Spreadsheets or a sophisticated software solution. When using a property management software (also referred to as "PMS"), you typically have a calendar that shows all your rooms, their rates and their occupancy at a glance.
You're able to see all the necessary booking information like names of your guests, credit card details and can easily add, cancel or edit your reservations.
It also shows who's in which bed, who's coming on a particular day, how long they're going to stay and keeps track of all financial transactions.
Simply put: It's the heart of your hostel business. 
To help you navigate your hostel, a property management software will create reports on a continual basis. This helps you when making marketing decisions, and allows you to compare your stats with previous months and years.
The first PMS was developed in 1980 for big hotel chains. Even though it entailed a high price and the abilities were nowhere near close to the solutions available today, it was still a game changer in the hospitality industry.
Compared to its sole alternative pen & paper, it GREATLY facilitated their operations.
Today's software solutions are elaborate to the point that you're able to manage everything: from managing bookings to accounting – all within a few clicks and for a tiny fraction of your revenue.
In case you're new in the industry, you might wonder what the difference between a PMS and a channel manager is. 
Let's clear up any confusion.
Property Management System (PMS) vs. Channel Manager (CM)
As the name implies, a channel manager helps you to manage your distribution channels by automatically updating your inventory, aka available rooms and beds.
Let's look at an example.
Josh sees your hostel on Hostelworld and decides in your favor. After receiving his reservation for a period of one week, you obviously have one bed less available for the duration of 7 days.
Your channel manager takes this information and communicates it to all your other distribution channels (e.g. Hostelworld, Booking.com, etc.) as well as your property management software.
However, a channel manager itself is only the communication tool between all your channels. It isn't able to show you Josh's booking in the form of a calendar.
Hence, without software, you'd have to manually manage all the reservation information you receive.
This is where a property management software comes into play. It automatically takes all the received information from your channel manager and makes it accessible for you in the most overseeable and intuitive way. 
It also works the other way round: If you receive a booking through a walk-in, you enter all your guest's information in your PMS and it will automatically tell your channel manager to reduce the availability on all your distribution channels.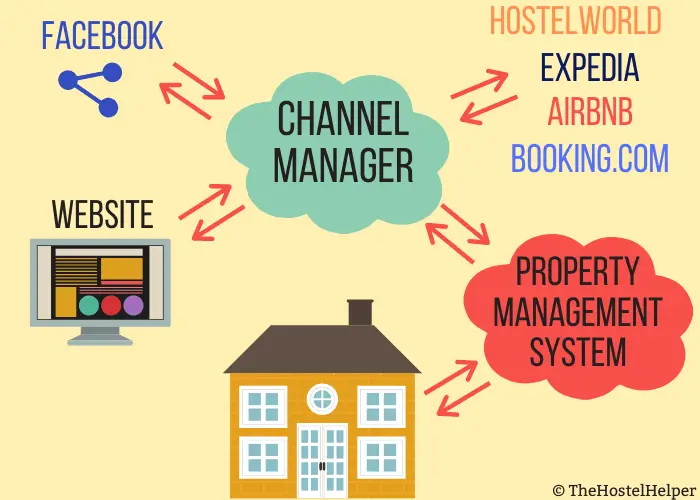 Just as our favorite movie heroes always come in pairs (e.g. Mr. & Mrs. Smith, Batman and Robin, etc.), a property management system shouldn't come without a channel manager.
That said, not all PMS come with an integrated channel manager and not all channel managers are compatible with all PMS. That's something you want to look out for when choosing your property management software.
The bottom line: A channel manager and a property management software go hand-in-hand and complement one another perfectly.
But what about a POS? What is it and when does it come into play?
Property Management System (PMS) vs. Point Of Sale (POS)
Don't worry. This is the last fancy abbreviation we're going to cover. Promise.
POS stands for Point Of Sale and is your hostels PMS's ally. It takes care of all sales other than room fees (e.g. restaurants, bars, souvenir boutiques, etc.). A POS helps you capture orders and does the invoicing thereof. 
Have you ever had to pay an outstanding balance when checking out of a hotel? – That's a POS at work.
Your PMS manages your room inventory ←→ Your POS handles your restaurant stocks
Your PMS takes care of room bookings ←→ Your POS handles your bar orders
That said, you might not need both systems. And not every PMS (reservation management tool) comes with an integrated POS (tool to manage additional services).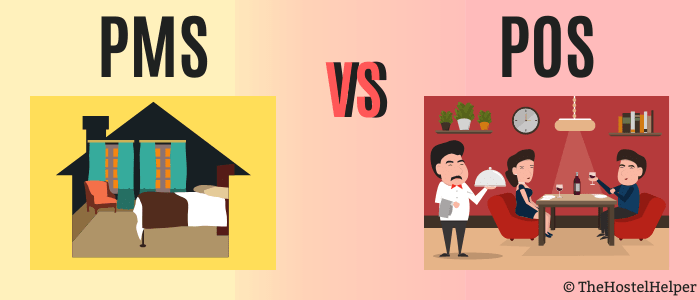 The bottom line: A point of sale (POS) is a restaurant's counterpart to a property management system (PMS). Hence, if you offer food AND accommodations, you need both systems in place to ensure a flawless guest experience.
Okay, by now you have a basic understanding of a PMS and its intersections with other tools, let's take a closer look at the features and especially the benefits of using a PMS.
Features & Benefits Of A Property Management Software
At its heart, a PMS is there to help you manage your reservations and administrative work. This job can be separated into six subtasks.
Obviously, features vary between different software providers and only the sky is the limit to them. Hence, we're going to focus on the key elements that you really need for your hostel.
#1 Reservation Management
Your PMS allows you to easily check room availability and status (e.g. cleaned, occupied, etc.). It allows you to see all guests' information within a few clicks and displays upcoming bookings on a dashboard. 
To manage your room inventory and bed allocation, you can drag and drop reservations in between your rooms. This is especially useful if you receive many group bookings. It kind of resembles playing Tetris.
The intuitive interface enables you and your staff to check in guests quickly and shows all necessary information such as if there's an outstanding balance to pay by your guests.
It's integrated payment processing system makes receiving payments a snap.
One of its core strengths is that your PMS allows you to send automated emails to your guests triggered by their status. Common emails include:
A) Confirmation email:
Sent directly after a guest has booked
Confirms the booking details and includes all necessary policies
B) Reminder email:
Sent a few days prior to arrival
Reminds the guest of his bookings and includes further information like house rules and check-in procedure
C) Follow-up email:
Sent after his or her stay
Gives thanks to the guest for staying at your hostel and asks for an online review
(You can find a template for this email in my guide about how to get more online reviews)
Sending out all these emails manually can be a part-time job itself.
An integrated or connected channel manager makes receiving reservations and managing your inventory a breeze.
All guests information from your distribution channels are instantly communicated through your channel manager to your PMS where it is stored in a user-friendly manner. 
Within a few seconds, the new booking is shown in your calendar where you can manually adjust the reservation. This automated process saves the time involved looking into the reservation details and copy/paste it to the right location.
Furthermore, it prevents copy/paste mistakes and overbookings.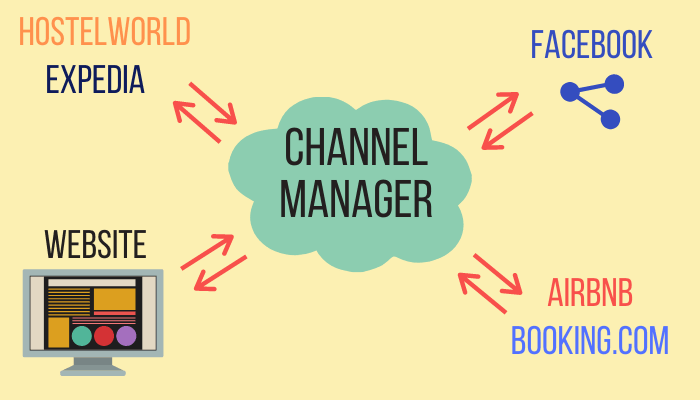 Either your channel manager and/or your PMS should provide you with a commission-free booking engine for your own hostel website. This allows travelers to directly book your hostel without causing any fees on both sides. 
This is by far the best method for you to receive bookings. It doesn't take up any staff time, you do not have to pay any commission and it's the sole responsibility of your guest to submit correct information.
Hands down. Reporting is one of the most critical features of your PMS.
As a business owner, your #1 goal is to be as profitable as possible. An automated and detailed reporting system is the foundation of your financial success.
Since your PMS is the heart of your business, it also keeps track of literally everything.
It allows you to get a deeper understanding of your target market (e.g. where they come from, average age, etc.) and calculates all important key performance indicators (KPIs) such as your occupancy rate throughout various periods.
"If you can't measure it you can't improve it."


- Peter Drucker
All in all, it helps you understand your business better and allows you to work ON it rather than solely IN it. Moreover, this process overtakes part of your accounting duties of a business owner.
The real power of a gapless reporting system comes into play when you're in business for a longer time. It allows you to look back and see which changes had the greatest impact on your profitability – trust me – that's insights, other innkeepers would kill for!
It's also the basis for testing new tactics to further exhaust your occupancy and revenue potential.
By using an external property management software, you're giving away part of your overall responsibility. Hence, if something is missing or doesn't work properly, you have a competent support at hand who can help you out. 
However, if you use your own system, it's your own responsibility and you'll have to figure out yourself what went wrong.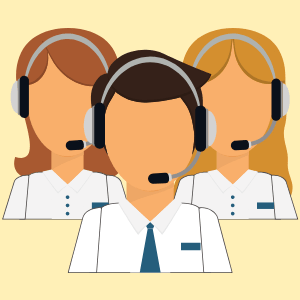 Your PMS should allow you to create multiple users with different permission levels. This ensures that your staff only sees the things they need to see in order to do their job. You probably don't want them to see your entire finances, right?
Furthermore, it helps to track their interactions with the system. It shows who made mistakes at what point and time and adds additional security in case of theft. Hence, he-said-she-said issues can be prevented altogether.
A property management system entails a wealth of different options and possibilities to facilitate the management-side of running your hostel. The only thing it can't do is to accommodate guests 😉
The major benefit of using such a tool is that its a HUGE timesaver – for you and your hostel staff.
A PMS is able to cut down labor costs significantly by automatizing many subtasks such as managing guest information and sending triggered emails. There's no need to copy/paste information from A to B anymore.
If you make proper use of the reporting feature, it also allows you to improve your operations based on past data. As a logical consequence, this helps you maximize your overall profitability.
How To Choose A Property Management Software For Your Hostel
Let me set the record straight:
Do you really need a property management SYSTEM? – YES!
Do you need a property management SOFTWARE? – YES!
Do you need an EXTERNAL property management SOFTWARE? – It depends.
The very first step when making a decision for a proper PMS for your hostel is to choose the right type of system. Depending on your decision, this can greatly reduce your possibilities.
Types Of Property Management Software
There are two types of available property management systems:
An offline PMS can come in three different ways: 
Pen and paper
Microsoft Excel
Installed software
The major disadvantage of an offline PMS is that your data is stored locally. Hence, if your hostel burns down due to a fire, all your data will be lost. The same holds true if your computer dies on which you've installed or saved your software.
Good luck explaining your taxman that you can't provide the necessary information.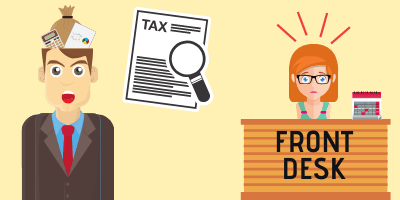 However, if you're located in a rural area with an internet connection that is horrible at best, the decision has already been made for you.
Online PMS' are typically cloud solutions. That means your data and software are stored remotely on servers of the respective provider. 
It's the same principle as you see in your website: In theory, you could save your website data on your own computer at home.
However, in order to make it accessible 24/7, you'd have to guarantee that your computer is running 24/7 without interruption. Hence, to save this downtime, 99% pay a web host (e.g. Bluehost) to take care of it.
A cloud-based software has the advantage that you're independent from where you access your data. You can simply log in with your phone from anywhere and anytime regardless of whether your computer has an "I hate you"-day.
Since the software is installed on the servers, you also don't need to worry about installing or updating anything. Plus, there's no need for any specialists to drop by for maintaining the software. 
By the way: Google Docs is also considered a cloud-based software.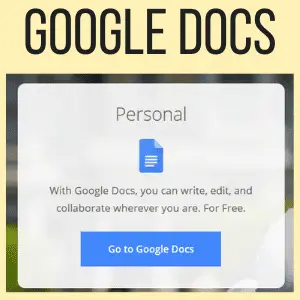 An online property management system is far superior if you can ensure an adequate internet connection. Beyond the greater accessibility, your software provider typically makes regular backups of all your data to ensure the highest security standards.
I personally have literally all my data  – 100% of it – stored in cloud-based systems. Even if all my belongings were stolen, I could simply walk into a library and have access to everything.
That's the kind of flexibility and security you get for your hostel by choosing a cloud-based software.
The bottom line: Cloud-based systems are the future and gain more popularity each day. No questions asked. However, you will have to ensure a stable internet connection to be able to use such services. If that's a given, I definitely recommend you stick to a cloud-based system.
Just to clear things up: A cloud-based PMS doesn't need high-speed internet! A "standard" connection is more than enough.
Do You Need An External Property Management Software?
While I can't think of any scenario where hostels do not benefit from using a channel manager, I definitely think that a PMS is NOT a must-have for all hostels.
I already see the software providers rolling their eyes, but that's my honest opinion. 
I think this choice is largely dependent upon two factors:
1) The size of your hostel
2) Your goals with your hostel
Let's pretend you're the sole operator for a tiny hostel with a total of 8 beds. Your guests stay on average for 2 days. Hence, even if you have an occupancy rate of 100%, you would receive an average of 4 bookings each day.
That means 4x manually copy/paste guest data from your channel manager each and every day. In my opinion, this is absolutely doable and since you're the sole operator, your failure rate is probably super low.
Even if you send the recommended 3 emails per guest, I'd say that a total of 12 emails is no issue if you use a calendar or to-do list to manage this task. I call this category of hostels the "miniature ones". More on that later.
Now to the latter: Your goals with your hostel. If you're 65 years old and you've opened a hostel because you love to be surrounded by young people and this is your ideal retirement surrounding – that's awesome! 
In this case, profits are probably not that important and as long as your hostel doesn't lose money, that's fine. I'll refer to this group later in this blog as "full-blood hostel retirees".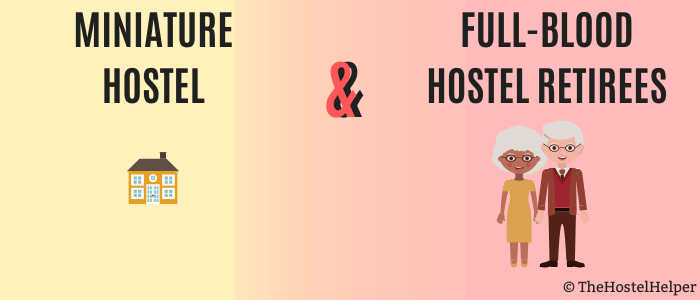 If one of the above examples explain your situation, then I recommend you use Google Sheets to manage your hostel.
Simply put, Google Sheets is a free version of Microsoft Excel but cloud-based, i.e. online. All your data is stored in Google Drive which offers more than enough free storage for all your documents. 
Another option is to use Microsoft Excel and to store your files in a free cloud like Dropbox. That way you still have access from everywhere to your data.
However, if the above scenarios don't fit your situation, I HIGHLY recommend you use a proper property management software. But before I explain why, let's dive a bit further into spreadsheets to see why they are NOT sufficient for your situation.
Spreadsheets vs. Property Management Software (PMS)
As I researched the topic, I stumbled upon this thread:

Is he missing something? – Fair question.
Let's find out.
But before we get into details, let me set the record straight: I'm the BIGGEST EXCEL GEEK I've ever seen. No joke. There's not one aspect in my life that I'm not managing with spreadsheets.
Growing up with a father who's a programer, I think part of his logical reasoning and gift for numbers was passed on to me. It's my humble belief that I belong to the top 1% of Excel users worldwide.
As unpretentious as I normally appear…, well, not in the case of Excel. Formatting and formulas, Excel VBA Macro coding, etc. – I can sing them to you.
And let me tell you this: DESPITE knowing all this stuff and having developed spreadsheets where friends of mine commented that I could easily sell them, I would STILL definitely use an external property management software.
And here is why:
#1 If I start a hostel BUSINESS, my #1 goal is to be as freaking profitable as possible
Now, don't get me wrong. While some hostel managers believe that profitability and serving guests are different directions, I'm firmly convinced that you're getting the most profitable the better you serve your guests. Hence, focusing on profitability doesn't mean neglecting guests.
The reports and analytics from proper PMS are the foundation of making data-based improvements. Without such insights, what you ultimately do equals a blindfolded ape throwing darts.
#2 I wouldn't start a hostel with fewer than 30 beds
In my opinion, the hardest part of the decision to become a hostel manager is that you're committing to a 24/7/365 business. Few people know what this is like, especially if they haven't worked in the hospitality industry before.
However, I think when committing to a 24/7/365 task, it should make a decent profit. Hence, the "miniature hostel"-exception, in which it's doable to manage all reservations manually, is out.
If I had to write down my #1 nightmare on paper, it would be legal issues and bureaucracy BS. Have you read my blog post about zoning, hostel by-laws, and other regulations? No?
… because there's none.
It already turns my stomach when I hear GDPR or the abbreviation of legal entities. Seriously.
Using a property management software allows me to bypass all this sh**. And the cool part: the software provider will not only take care of it in 2019 but will also make sure that his software is compliant with all the new "cool laws"… that WILL show up sooner than you think.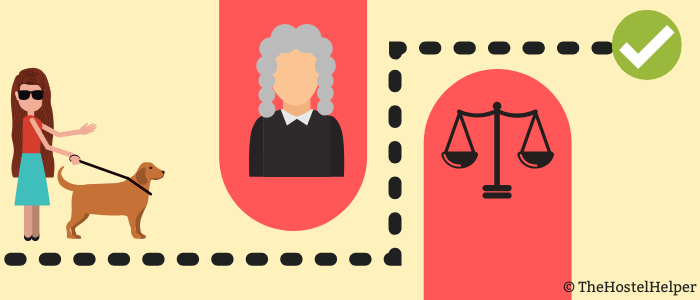 Let's face it: Spreadsheets are world-class for calculations. No questions asked.
However, as soon as you pump too much into one file, they tend to slow down pretty quickly. Hence, you're forced to keep it super basic.
Furthermore, there are a few things that are just super complicated to code:
How do you give different access authorization to different staff members?
How do you make sure that there are no mistakes during the copy/paste process from your channel manager to your spreadsheets?
How do you verify how much money should be in the till at the end of a shift when your staff can easily fake some entries?
How do you ensure that your staff doesn't mess up your spreadsheets while still providing them access to all the options they need?
How do you make sure you don't forget to lower your inventory by one in your channel manager once you've received a walk-in reservation?
How do you pull data from your files into your email system to send personalized and automated emails?
How do you create gapless reports and analytics without making the file too heavy?
…
Phew!
Those are only the first couple of issues I can think of. I'm sure there are HEAPS of them.
Again, this is just not what spreadsheets are made for. That's like trying to juice an apple with an orange juicer… sure you get some juice, but wouldn't it be better to use an apple juicer instead?
Imagine you'd fly to Italy to go on vacation. You arrive in a 4-star hotel in front of the beach to reward yourself for your successful last year. The hotel looks amazing. Everything is super clean, well-designed and the receptionist welcomes you with a sincere smile.
As you pay the outstanding bill, you notice that the front desk lady counts the money and enters the number manually in a self-made spreadsheet.
How would you feel? And what would you think about it?
To be honest, I'd personally be slightly embarrassed if other people noticed that I'm managing my hostel with self-made spreadsheets. Regardless of how elaborate your design is, the image of a PROFESSIONALLY managed facility is missing – and professionalism is a key factor you want to display and show off in all areas.
Last but not least, the primary reason:
While I do love coding with spreadsheets and analyzing stuff, I also know how freaking time-consuming it is. Seemingly simple changes can easily take the entire afternoon. That comes down to one afternoon that you cannot focus on your CORE business:
Accommodating and serving hostel travelers. Full stop.

Opportunity costs are the costs incurred by not enjoying the benefit associated with an alternative choice. [1]
Quick question: Do you already follow me on Facebook, Instagram, and Twitter? No? – Because I don't use these platforms anymore →  too high in opportunity costs.
Let's talk plain English. What does that mean for you as a hostel manager?
Instead of sitting in front of your computer and manually copy/paste data from A to B, you could work ON your business:
You could plan new marketing strategies to further exhaust your occupancy rate.
You could spend extra time with your guests to 'wow' them and receive outstanding online reviews that will lead to more bookings.
You could coordinate new social activities to strengthen the community aspect of your hostel.
…
This list is endless. However, it all boils down to ONE thing:
If you're able to increase your occupancy rate by 1% due to the time-savings of a property management software, you break even.
Let's apply cowboy math: If you're a hostel with 100 beds, an occupancy increase of 1% means you're receiving one more booking every single day.
Hence, 365 additional bookings per year. Let's say your average room brings in $20 in revenue: that's $7.300 additional revenue per year. And we're just talking about ONE single percent increase!!!
I don't know any hostel software provider that charges any price close to that. Do you? 
You can reduce your costs only to zero. That's it. There's no more room for improvement. However, the ceiling of your income is limitless!
Read that again. As a business owner, you should focus ALL your energy on increasing your revenue while keeping your costs at a healthy minimum. Saving money on property management software is the wrong place for penny-pinching.
"Okay, okay, gotcha. Why do you stress that so much?" 
– To put it bluntly, because of the survey results conducted among 96 hostel managers: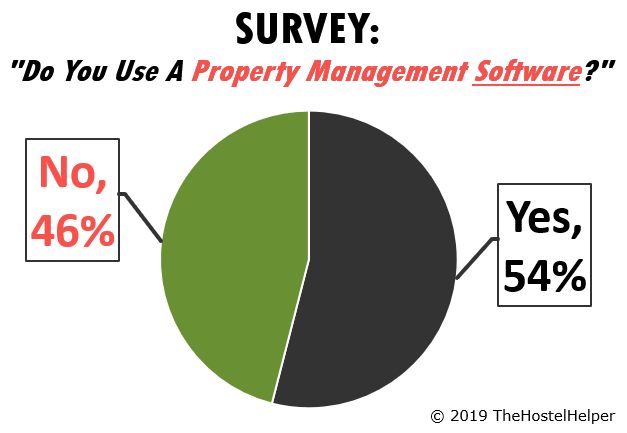 In point of fact, 46% of hostel managers don't use a property management software in October 2019. And I doubt that they all belong to the category of "miniature hostels" or "full-blood hostel retirees".
About ⅔ of them use Google Sheets, ⅓ manages their reservations via Microsoft Excel.
My jaw literally dropped to my desk as I analyzed the results. I double-checked each and every cell in case I made a mistake in my calculations… negative. The results are dead-on.
However, I was glad to see that none of the participants manages their hostel using pen and paper 😅
Now to the good news: I've also asked the remaining 54% which software they're using. This will blow your mind. We'll get to that further down. 
Let's first start by answering the question of what to look out for when choosing a PMS for your hostel.
Key Aspects When Choosing A Property Management Software For Your Hostel
Your PMS is the centerpiece of your hostel. Hence, you gotta make a careful decision when opting for a software provider.
Here's a list of the key aspects when choosing your PMS:
#1 Channel manager integration
Your PMS should either come with an integrated channel manager (best case) or should be compatible with your existing channel manager. If you're unsure about which one to choose, you want to check out my guide about hostel channel managers.
Not only will YOU have to work with your PMS but all your staff needs to use it as well. Hence, the more intuitive the software, the better. Remember: Time is money.
Crucial elements thereof are the calendar view, drag and drop options and a clutter-free interface. You can either look at screenshots or test a demo version of the software.
If that's not available and you're in a hurry, simply take a look at their website. If the software developer is not able to create an intuitive, attractive website, I doubt they're able to create software as such. #micdrop
If you sell any additional items (e.g. food), make sure you opt for a provider that either comes with a POS  (best case) or has the option to seamlessly integrate another POS.
This is typically what separates the wheat from the chaff. If I had to choose a PMS in 2019, I'd opt for one with a 24/7 customer support that allows me to talk to real humans. If there are any issues, you want to get help right away.
In my opinion, there's nothing more annoying than an email ticketing system when something is not working. A fast and reliable support can literally save you tons of time and money.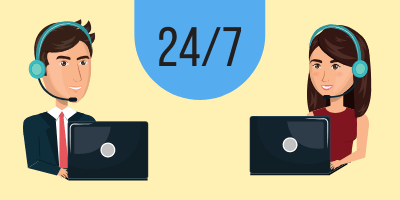 Most PMS are built for hotels because this market is just way bigger than the backpacker business. Hence, very few providers take into account the needs of a hostel.
This is especially the case for dorms: 
Does your provider offer the opportunity for several separate beds in one room? 
Otherwise, you'll have to create different rooms for every single bed (Room 4A, Room 4B, etc.) and most companies charge you per room. However, some are lenient with you when you explain your situation to them.
What about female-only rooms?
If you're offering rooms only for a specific sex, you have to make sure that your provider offers the opportunity to do so.
In the example above, we've seen that a 1% increase in revenue already redeems all the costs of the software. However, I still recommend you keep your costs to a healthy minimum since they are fixed – no matter how your business is doing.
I also recommend you steer away from solutions that demand a large lump sum upfront!
Okay, let's get to the meat.
Property Management Software Recommendations For Your Hostel
While I do think there's "THE best" channel manager for hostels, I personally believe there are several property management software solutions that'll do the job for you.
In one of my surveys, I've asked other hostel managers the following question:
"What did you always wanted to know from other hostel owners?"
Here's one of the answers:
"What PMS do they use? There are so many on the internet but without working with them for a few months it's hard to know which one is the best."
– Karl, Manager of the Free Spirit Hostel in Nicaragua and Ecuador
That was part of the reason why I conducted another survey. A total of 51 hostel managers replied.
A total of 41% of hostel managers that use a property management software go with Cloudbeds PMS in October 2019.
Saying that I was surprised by these results is an UNDERSTATEMENT!
I read through every single blog comment on Hostelmanagement's forum to get insights about different software providers. And especially two solutions were mentioned several times by other hostel managers: BananaDesk and Loventis.
I also read hundreds of comments by the manager of HostelOffice. Hence, I thought these three providers must be at the very top together with Cloudbeds…
Well, I guess this is the beauty of statistics at work.
If you've followed TheHostelHelper for a longer time now, you probably know that this website is all about using proven & successful strategies and tactics. The same holds true for software solutions.
I believe there's a reason why a staggering 41% of hostel managers use Cloudbeds as their property management software.
Based on my survey, here's what I recommend for your hostel:
1) Set a fixed 3-month deadline and give Cloudbeds' PMS a shot
2) Test the software from A-Z and make use of their support to really experience all the ins and outs of the tool
3) After 3 months, reflect on your experience: What do you like? What do you dislike? Is it worth the price? Are there other solutions that could solve any issues you face?
Best-case: You're stoked about the solution and it makes your life a hell of a lot easier while increasing your overall profitability. In this case, you obviously stick to Cloudbeds.
Worst-case: You invested a few hundred bucks and got an in-depth understanding of the most popular PMS that other hostel managers use. Hence, you know EXACTLY what to look out for in your next software solution.
This tactic will help you prevent something like this:
"What was the biggest investment you made in your hostel only to find out that it was a complete waste of money?"
[This is a recent comment on my blog]
Now to the great news: I'm happy and proud to announce that TheHostelHelper is now an affiliate of Cloudsbeds' property management system. This means that I will earn a commission, at no extra cost to you, if you use that link to make a purchase.
Notice that I've reached out to Cloudsbeds AFTER I've done my research and analysis. I see no point in offering discounts for tools that I am not convinced you should use. Hence, only the best make it onto my affiliate list for you. Win-Win.
And the BEST part: If you use this link, you'll get a starter 10% lifetime discount – which is an exclusive TheHostelHelper deal. That means you will not find this offer anywhere else than right here.
I've negotiated with the market manager of Cloudbeds to organize this deal for you. Saying that I'm happy about it is an understatement!
Note-Worthy Facts About Cloudsbeds' PMS
Here's a list with some of the most important features for you as a hostel manager:
Best Channel Manager
Comes with literally THE best channel manager for hostels: MyAllocator (also by Cloudbeds)
56% of hostel managers use MyAllocator to manage their channels [1]
You'll only have to log in to the interface of their PMS which runs the channel manager in the background. This saves time since you don't have to log in to two different websites.
Check out my guide about channel managers for hostels.
Commission-Free Booking Engine
Allows you to receive direct bookings on your website and Facebook
Full control over guest-lifecycle and higher independence from OTAs
Rated #4 of a total of 49 booking engines on HotelTechReport [1]
Check out my guide about booking engines for hostels.
Reasonable Priced
Starting at 85 USD per month and property (which already includes their channel manager and booking engine!)
I don't know any other PMS that offers such a variety of features for such a small fraction of your revenue 
Get a lifetime discount of 10% by using this link.
Email Automation

Complete automation of emails triggered by guest-status
Saves hundreds of hours and prevents forgetting to follow-up!
Award-Winning 24/7 Support!
This is one of the KEY differences compared to other providers! Just do the test: Send 10x emails to 10x different providers and see how fast you'll get a response.
Their claim "we are crazy about our customer support" is true!
Cloud-Based
Accessible from anywhere anytime
No need to worry about installing, updating, or maintaining your software
Success-Proof
Cloudbeds provides their software to properties with over 700.000 beds and dorms spread across 135 countries!
41% of hostel managers who use a property management software use Cloudbeds.
But hey, who am I to tell you about their software? – Just visit their website and take a look yourself!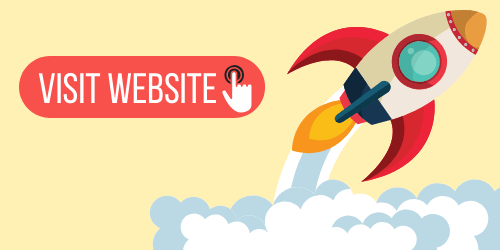 Cloudbeds Property Management System (PMS):
Other PMS Providers I Heard Good Things About
If you decide to switch after the 3-month period, I'd personally start researching the following providers. I've heard many good things about them on
Hostelmanagement's forum
:
STOP! 🤚
Before you leave: Answer this quick question and help our community.
Which property management SOFTWARE do you use to manage your hostel?
Share your opinion in the comment section below!