Have you ever wondered what the best way is to earn extra money with your hostel? If so, look no further.
In this article, you're going to learn 15 bulletproof methods to make your hostel more profitable. Furthermore, all recommendations are evaluated based on the following key aspects:
1) Earning potential – how much money can you expect?
2) Implementation – how hard is the implementation?
→ 5 = easy implementation, 0 = hard implementation
3) Automation – how much effort is needed to keep it running?
There's not the ONE best way to make additional money. Hence, make sure you choose the ones that work best for your hostel and skip the rest.
Let's start with the basics before we dive into specific recommendations!
#0 Increase Your Occupancy Rate
Let me set the record straight: If you're running a hostel with an average occupancy of less than 60% over the year, stop reading here and visit my blog about how to increase your hostel's occupancy rate.
I'm serious.
If that's the case, your focus should lie completely on improving your primary business – accommodating people. Why? – Because it's by far the biggest leverage you have to increase your overall profitability.
Example:
Say you're operating a hostel with 60 beds at a 50% occupancy rate. That means you have on average 30 booked nights per day for 365 days = 10,950 bookings per year.
If your average rate is $25, that's around $274.000 in revenue per year.
Let's pretend you're able to increase your occupancy rate by one single percent. The result: $279.000 in revenue per year. That's a freaking $5,000 more! And it's just ONE SINGLE percentage!
Imagine how many tours, beers, snacks,… etc. you'd have to sell to generate $5,000 in revenue! That's incredible.
Hence, I am sharing the following advanced tactics under the assumption that you're already running on a solid occupancy. If you haven't implemented all of the following basics, this article should NOT be your priority:
If you're able to tick off all of them, you're good to go.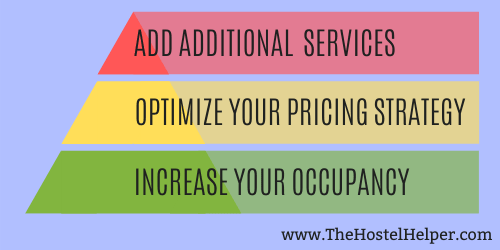 The following list is ranked from the most to the least promising method.
#1 Optimize Your Pricing Strategy
Optimizing your pricing strategy in your hostel can not only increase your occupancy rate up to 10-20% but also dramatically boost your earnings with all additional services.
There are some basics that apply in all areas of selling products and services:
Limit the choices → too many choices prevent sales
Use odd prices → go for $19.99 instead of $20
Add bonuses → people tend to overestimate the relatively small added value of a bonus
Use the contrast effect → $19.99 appears tiny less next to $950
Since the impact of choosing the right prices is so huge, I've dedicated an entire blog article to the best pricing strategy for hostels.
Especially dynamic pricing, the art of adjusting your prices based on real-time data, has been shown to have the single biggest impact on your overall occupancy rate.
The following picture shows Cloudbeds' pricing tool that is included in their property management software. It allows you to completely automate dynamic pricing.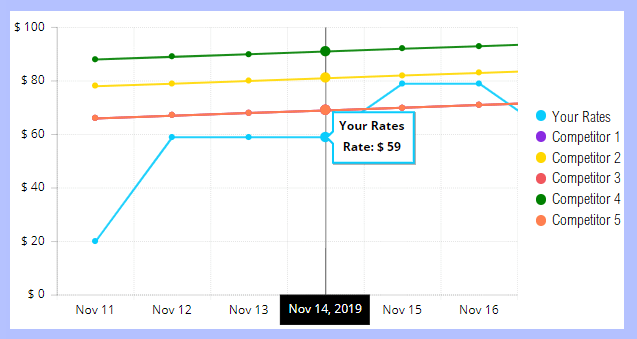 #2 Sell Trips And Open A Tour Desks
Selling tours is one of the most promising strategies to earn some serious money on the side.
The business model is commission-based. It's not uncommon to receive commissions between 20-30% for selling trips! Hence, if you're able to sell a tour for $200, you've just gained the equivalent of two full bed rates!
I'm personally a huge fan of selling tours because it is based on a win/win/win situation:
Win for you: you earn extra money
Win for the tour company: they acquire more customers
Win for your guests: they can conveniently book memorable experiences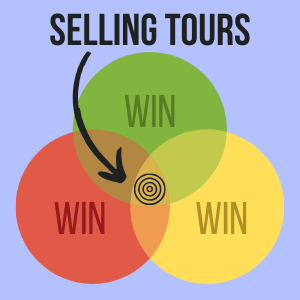 Selling tours has three cool side-effects:
A) Your guests are not in your hostel and hence can't cause any costs during their trip
B) Guests who book tours are often the ones who extend their stays because there's much more to see
C) If your staff is responsible for selling the tours, you can let them participate in your profits to further increase their overall motivation!
Studies have shown over and over again, that Millenials – the age group most hostels target – spend significantly more money on trips than any other group. [Source] Despite the fact that they typically earn less money!
In fact, I've personally spent about $3,200 in the last 6 months for trips that I booked at various tour desks in hostels. That's a commission of more than $700! #fullbloodmillenial 😅
Now, there are two ways to organize selling tours:
Tour desk: selling trips at your reception and through you or your staff
Online: offering the tours on your website
The disadvantage of a "classic" tour desk is that you and your staff have to know everything about the tours and must have some serious selling skills to convince people without being pushy.
A hostel I visited in Brisbane, Australia, did something amazing: Every single time you logged into their Wi-Fi, you had to wait 5 seconds on their landing page before you were able to click "connect".
During this time, they showed pictures of the top 3 tours that are apparently "most requested" by their travelers. I did not have the intention to make any trips in Brisbane… but after 4-5 times of seeing them, even I became curious as to what these places are. So, I clicked on their tours to find out more about it.
I was also able to book the trips within a few clicks on their website by logging in with my Google or Facebook account.
Genius.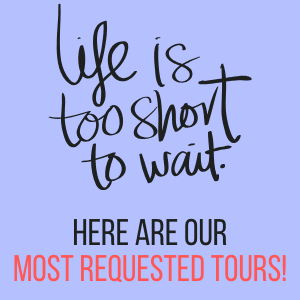 Last but not least, what should you offer?
Well, that really depends upon your individual area. As I write this, I'm in Cairns, Australia, which is probably one of THE strongholds when it comes to trips:
Diving at the great barrier reef (✓), boat tours (✓), skydiving, crocodile discovery on a jet ski, shark cage diving, holding snakes around your neck (✓), visiting koalas (✓), aboriginal tours (✓), white water rafting, canoeing (✓), hiking in the rainforests (✓),… the list is endless.
Lastly, how can you set up a joint venture with a tour company?
1) Research what tours & trips are available in your area
2) Get in touch with the companies and negotiate great deals as well as the organizational approach
By the way: Make sure you don't sell crappy experiences. There are many scammers out there.
#3 Create Local Joint Ventures
Teaming up with other local shops such as restaurants, bars, clubs, hair cutters, gyms, etc. can be another lucrative alternative to make more money.
When I visited Amsterdam years ago, the receptionist told me about this special deal for the Heineken beer museum as I checked into the hostel… and guess where I found myself the next day… Haha 😅
The commissions you're able to negotiate with these kinds of offerings are typically smaller than the ones for tours. However, they are more regular since people tend to consume foods and drinks on a daily basis.
People who've worked at the front desk for quite some time will confirm that travelers perpetually ask for recommendations for all kinds of things.
Hence, why not offer them a special deal for Tony's pizzeria which makes the best pizza in the city? – Again, that's a win/win/win.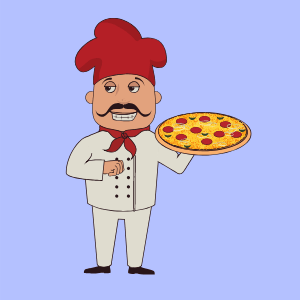 How to set up joint ventures with local shops?
1) Call them and check if they're open for joint ventures like that
2) Visit them in person to negotiate conditions and organizational questions
#4 Offer Car Rentals & Transfers
The same idea of joint ventures is applicable for car rentals and transfers in general.
While the profits are typically smaller than on tours, it's also based on a win/win/win. In fact, your guests will love you if you're able to organize a shuttle from and to the nearby airport.
Oftentimes, there are even possibilities to offer bus and metro tickets that include a margin.
The big money is typically found in the car rental space. However, the relevance of a car is highly dependent upon your area.
If you're located in the center of Berlin, Germany, with a huge spectrum of public transport and few costly parking spaces, I doubt that many travelers will look for rentals.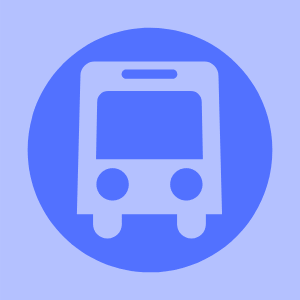 How to organize a joint venture with a car rental company?
1) Research appropriate opportunities
2) Get in contact with the companies and negotiate the deal as well as the procedure
#5 Offer Your Own Rentals & Sell Extra Services
Let me set the record straight: Selling extra services is NOT about imitating Ryanair's business model by knocking down your service to the base level and charging extra for everything else!
I've experienced this approach several times:
Having to pay extra for linens while not allowed to use your own – You gotta be kidding?
Paying for Wi-Fi … in 2019 … Is this a joke?
Coin-operated hot showers – What the …?
The hostel could be awesome but by applying such money-making methods, you'll not only make your guests feel like ripped off cash-cows while also reducing your overall occupancy due to negative reviews.
Conclusion: Never sell services that are expected.
So, what can you offer that is NOT expected?
Here's a list with common things:
Beach & bath towel rental → typically $1 each
Luggage storage for non-guests → typically $2 per night
Printing stuff for guests → typically $0.5 per black and white page
Bicycle rental → typically $10-15 per day
If you're located near water, you might also find these helpful:
Snorkel rental
Kayak rental
Surfboard rental
Bodyboard rental
Fin rental
Here's a story of Vikki Matsis, manager of the NotSo Hostel in Charleston, USA, and author of "Inside An American Hostel" (recommended read), that I'd like to share with you about bike rentals:
In the beginning, she used some old bicycles that regularly caused headaches. Hence, she didn't feel very good when someone took them to drive 9 miles down to the beach only to have the chain fall off and not being able to make it back.
Hence, she threw away all her old bicycles and purchased some new bikes that are easy to maintain and repair. She's also implemented systems that made bike rentals a great source of additional income:
Regular maintenance schedule
Keeping bicycles covered in a shed
Letting users sign a waiver agreement to protect the hostel from liability
Using key deposits for the bicycle locks
Checking the conditions of the bikes after she gets them back
Bottom line: You don't need to have the best bicycles, surfboards, snorkels, etc., but you need the systems to make sure they are in proper working conditions!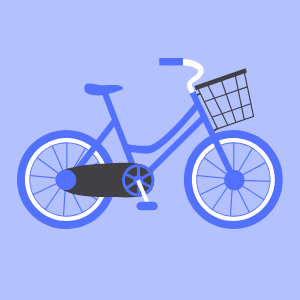 #6 Sell Additional Stuff & Operate A Vending Machine
Most hostel owners I talked to about selling additional things told me that they started it for the convenience of the guests and not to make a profit.
However, if done correctly, this can bring in a steady stream of additional revenue month after month without much effort.
Let's start with what NOT to offer if your goal is maximum profits:
Fresh fruits & veggies
Books & travel journals
Souvenir items like coffee mugs
What do all these items have in common? – They do not satisfy an immediate need.
No one is ever going to visit your front desk saying "I need a coffee mug. NOW!" Hence, here's a list of things that typically work very well.
Miscellaneous:
Padlocks* → if your lockers demand that your guests bring their own lock
Travel adapters* → especially if you're hosting many guests from overseas
Umbrellas & ponchos
Phone cards → if you're located in a city where many guests start their travels (e.g. Sydney)
Cigarette lighters
Charging cables for mobile phones
Portable power banks
Anti-sea-sickness pills → if you're offering boat-tours
Laundry detergents
Snacks:
Potato chips*
Popcorn
Cookies*
Gum*
Microwave dinners*
Chocolate*
Ice cream*
Beverages:
Bottled water*
Soda*
Juices
Beer**
Wine**
Personal hygiene products:
Toothbrushes and toothpaste
Shampoo & conditioner
Razors incl. shaving cream
Condoms
Tampons
*typically best-seller products
**may require a permit or extra license to sell & not possible in vending machines due to age limits
Other products that don't satisfy an immediate need are typically useless since you often can't compete with the prices of local shops.
Now, there are two common ways to sell things like these:
1) At the front desk during reception hours
2) With a vending machine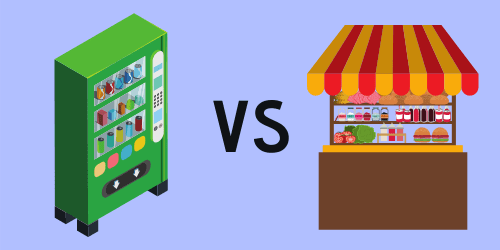 The biggest drawback of using your front desk is that it demands extra staff time and you're only able to make sales during the reception hours.
Plus, most shy guys won't ask the hot, mature girl behind the reception for a condom. Nor would girls ever ask a guy for tampons.
The beauty of a vending machine is that it will generate sales 24/7. And yes, especially during the night when drunk guests arrive after a night of heavy drinking.  This can lead to high profits.
Vikki Matsis shares the experiences she made with vending machines in her book: After having to throw away healthy snacks that expired in her vending machines, she switched to other products such as chips, bars, gum, etc.
On average, she makes about $100 in profits per month from her vending machine with a total of 21 rooms. That's about $5 per room in additional profits per month or $60 per year.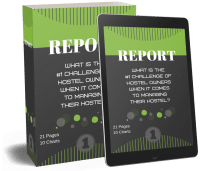 You haven't got your FREE copy yet?

Learn about the #1 challenges of other hostel owners and join our community of like-minded people!

#7 Offer A Coin-Operated Laundry Service
Offering coin-operated washing machines is pretty common in hostels that cater to long-term travelers such as backpackers.
Once you've bought such a machine, it will work 24/7 for you.
That said, it typically only allows for small margins. One load is normally priced at $3-4 and $2-3 for drying. And that's only the revenue side. It doesn't take into account the higher utilities.
If you're lucky, you can find such machines second-hand for a few hundred bucks. However, new ones typically cost around $1,000 – $1,500 each.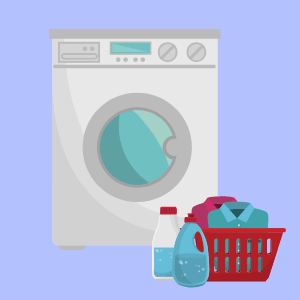 "Would you like fries with that?" …is responsible for millions in additional revenue at McDonald's. Yet, the exact same upsell strategy can be used during check-in: "Would you like to add breakfast in the morning?"
The drawback of offering breakfast is that you will have to manually organize it each and every day. There's no automatic solution that doesn't include people.
However, if you have the right systems in place – especially when it comes to counting your inventory – it can be a lucrative method for medium to larger hostels.
Small hostels typically don't benefit as much due to "economies of scale". In other words, it's simply more cost-effective to provide one thing for many people instead of a few ones.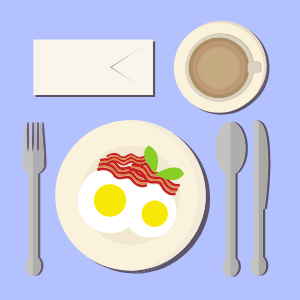 #9 Organize Social Activities
Most hostels that offer weekly social activities and events such as "Beer & Beef Sunday" or "Pizza Thursday" typically make a small profit on the product side.
However, money is typically not the primary motivation to organize such labor-intensive activities. It's rather used as a tool to bolster the community aspect of the hostel (which will indirectly increase the revenue).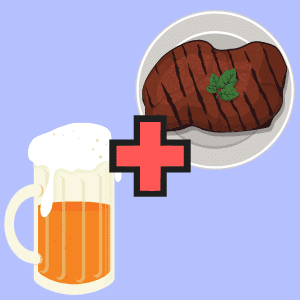 #10 Setup Amazon Affiliate Marketing
Hands down. Using Amazon's affiliate program is definitely a more advanced strategy to increase your sales. However, once it's set up, it can generate sales completely automated.
There must be two requirements fulfilled in order to use it effectively:
a) Amazon is commonly used in your country to order things
b) Your own hostel website is up and running
Now, there are two ways to use Amazon's affiliate program to generate sales:
Example:
Set up your Wi-Fi in such a way that guests have to enter their email address to log in. After that, they receive four automated emails. One per day with specific travel tips and recommended travel gadgets.
And by the way: there are really awesome travel items to offer. Just type in "travel gadgets" on Amazon.
Amazon pays a commission of around 5% depending on the product. Hence, if your audience ends up buying something for $50, you'll receive $2.5.
The beauty of this method is not the amount of money, but the level of automation – 100%! Furthermore, your audience is not limited to current guests but also visitors to your website and past guests.
To get started, simply google "Amazon affiliate program [your country name]" and sign up.
Apropos travel gadgets, here are my favorite two:
P.S. The above links are Amazon affiliate links, i.e. I receive a commission – at no extra cost to you – if you use them to make a purchase.
#11 Transform Your Rooms During The Low Season
Transforming your rooms is a strategy some hostel owners have used in sheer desperation to combat the low occupancy rate during the off-season.
While some turned single rooms into playgrounds for kids, others went above and beyond by making a room soundproof to let music bands practice in their property.
That said, not all hostel owners have turned this into success as the following answer to my survey confirms:
"What was the worst investment you ever made for your hostel and why?"

#12 Host Events & Parties
The exact same principles of transforming a room can be applied to the general purpose of your hostel.
If you're dealing with a "no-season", i.e. a time during the year where your occupancy is literally zero, this strategy might prevent you from having to close your doors.
While hosting weddings and other private parties has become a common practice in some B&Bs and hotels, you'll ultimately have to try if it works for you in a similar manner.
When I say "bars or cafés" I'm referring to all facilities that focus on beverages and perhaps a few simple snacks.
You might wonder why this obvious method is mentioned so far down on my list, right?
Well, the reason is threefold:
1) As soon as you sell food and beverages, you'll have to deal with plenty of additional regulations (health department)
2) It's extremely labor-intensive
3) It's a completely new and different business
Especially when you're selling alcohol, you'll have to make your own research about the specific regulations and permits that you'll have to acquire beforehand.
While some hostel owners are crushing it with their bars, most don't. In fact, the trend among big hostel chains is to focus solely on their core business – accommodating people.
Here's another answer I received in one of my surveys:
"What was the worst investment you ever made for your hostel and why?"

It makes one thing crystal clear: running a bar or café is a completely different business and has its own idiosyncrasies that you'll have to learn in order to make it work. That said, a well-managed bar can greatly contribute to the overall atmosphere.
Here are some tips to get started:
Focus on fewer but amazing things rather than a wide range of average ones (e.g. 1x beer brand, 1x cocktail, etc.)
Only open during specific times (e.g. 7 pm – 23 pm)
Offer salty snacks to make your guests more thirsty
Don't open it to the public → causes fewer issues and outsiders typically won't come anyway
Plan for theft in your calculations → especially if you sell beer
Let guests pay immediately rather than writing it on their room
Think twice before starting such a new venture
Here's a rather discouraging panel discussion among hostel owners about bars and restaurants that I personally found very helpful. Notice the title:
"Hostel bars & restaurants: Added value or added headache?"
When talking about a "restaurant", I'm referring to facilities that offer beverages and food with a focus on the latter.
Be prepared to read through several pages of requirements you'll have to meet in order to be able to offer cooked food. Not only the health department will want you to follow their rules, but also the fire department, and local councils.
Most likely, you'll need a commercial kitchen, with commercial kitchen equipment, and a fire system.
Before opening a restaurant, I urge you to watch the video above. Just listen to the emotions these hostel owners convey when they say things such as:
"We are only slightly profitable"
"I've grown tired of doing…"
"I had to wait 6 months for permission"
"It's just too much of a hassle…"
Operating a hostel is already an extremely labor-intensive 24/7/365 business. Do you really want to add an additional workload to it?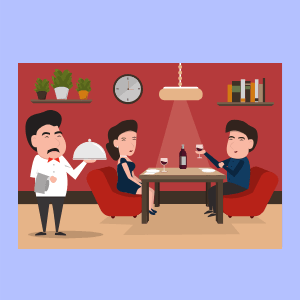 That all said, there's a smart way to operate a "restaurant" that I've learned reading Nate Bunger's book "How to Start a Thriving Hostel and Retire in Paradise".
In his book, Nate shares how he outsourced the food production and branded it as his own – called "private labeling". Guests can order in his hostel in Columbia and the food gets delivered without having to deal with all the additional permits.
His guests love the convenience and he makes additional money without having to cook anything. That's genius.
For more insights, I recommend reading his short, but very inspiring book.
A dollar saved is a dollar earned, right?
Hence, make a list of your biggest expenditures throughout a year and figure out ways to reduce them.
Typically, staff and utilities rank at the very top, depending on where you're located. So, how about creating systems to be able to use more volunteers instead of paid hostel staff?
When it comes to utilities, the biggest power hogs are typically all machines that raise or lower the temperature.
If you're located in a cold climate, think about better insulation
If you're located in a hot climate, lock the thermostat of your air conditioning to the highest comfortable temperature
Furthermore, opt for energy-efficient machines and replace your old halogen lighting with LEDs.
However, do NOT try to save money in the wrong places such as your hostel channel manager or property management software. I can't think of a better investment than these.
STOP! 🤚
Before you leave: Answer this quick question and help our community.
Which strategy brings in the most money in YOUR hostel?
Share your opinion in the comment section below!