Did you know that the best hostel booking engine is actually "free"?
Yep, you read that right. 
Let's jump right into the nuts and bolts about hostel booking engines, beginning with what it is and ending with specific software recommendations.
Let's go!
What Is A Hostel Booking Engine?
A hostel booking engine is a tool that allows travelers to book your hostel directly on your website.
It's typically a simple HTML code that you can copy/paste within a few minutes onto your website. Once embedded, travelers can check your rates and availability on your website. This allows for a simple and friction-free booking process.
A booking engine is the heart of your hostel's website. Your entire web design should be built around maximizing your conversions, i.e. getting people to use your booking engine.
Common synonyms are the "Book now"- button and "Internet Booking Engine (IBE)", but they all refer to the same application.
A booking engine is one part of the three crucial components of a proper hostel software setup:
#1 Booking Engine (IBE):

in order to enable direct bookings on your website and social media

#2 Channel Manager (CM):

to manage your inventory across all your distribution channels

#3 Property Management System (PMS):

to manage your reservations and front-desk activities
Spoiler alert for hostel novices: Yes, you indeed need all three of them if you're playing for keeps.
How Does A Hostel Booking Engine Work?
Since a booking engine is just a stepping stone in the overall guest-lifecycle, we'll have to view it holistically.
Let's look at an example:
Josh discovered your hostel website on Google when he searched for a hostel in your area. Your website showed great pictures and testimonials in addition to a detailed description of your facilities. Thus, he decided to book a room.
Your website provides several "book now"-buttons that grabbed his attention at first sight. As soon as he clicked on it, a new interface popped up. 
He then chose the check-in and check-out date on the calendar and the number of people (1). He was also able to change the language and currency to make it more comfortable for him (2).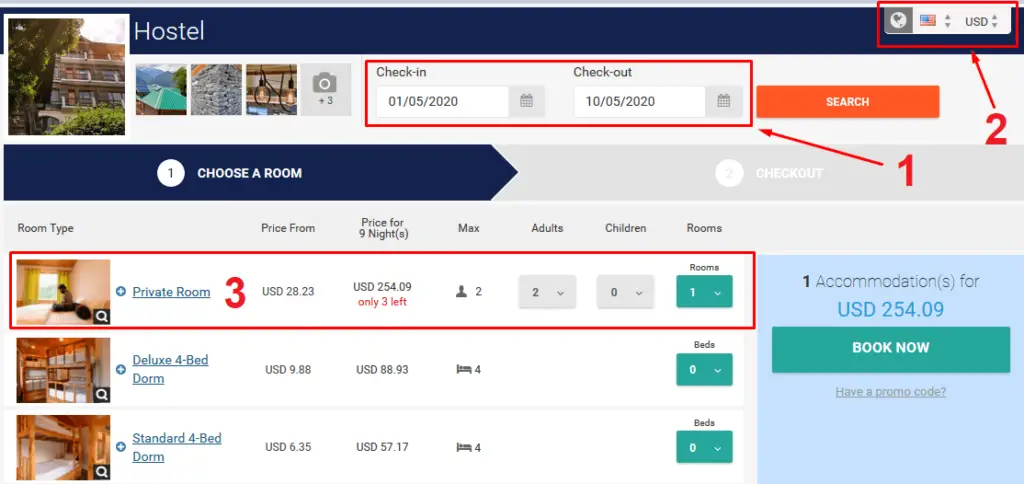 This is the time when your channel manager and property management software (PMS) came into play. Your channel manager checked the availability of rooms in your PMS in real-time and instantly filtered out all rooms that were already occupied (3).
Hence, Josh only got to see the variety of available rooms. He decided in favor of a private double room for a period of 10 days. 
As soon as he clicked on the room, he was automatically forwarded to the check-out page. Here, he entered his personal information as well as his payment details and had to agree to your terms and conditions (4).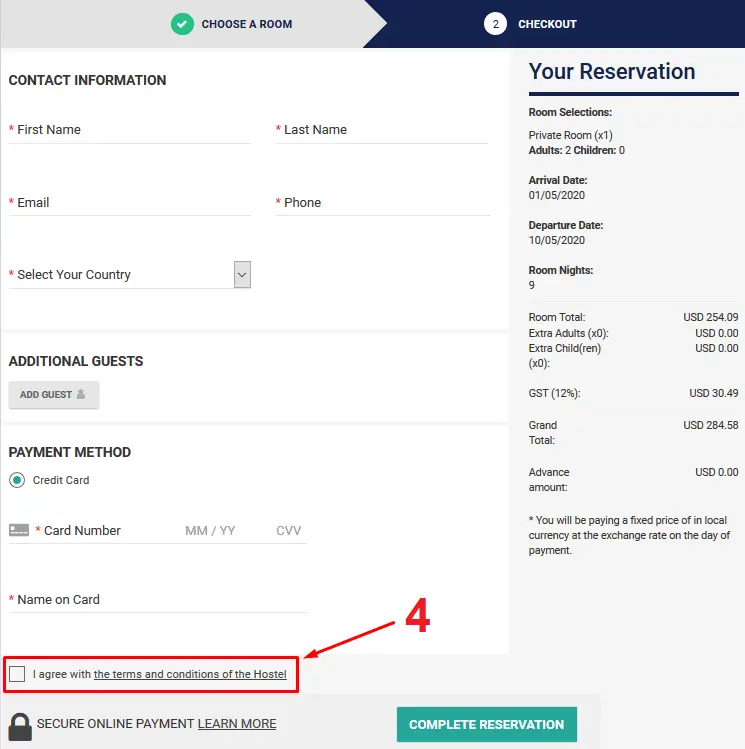 The screenshots above are from Cloudbeds' booking engine. More on that shortly.
Immediately after his successful booking, your channel manager communicated the news to all your other distribution channels (e.g. Hostelworld, Expedia, etc.) as well as your property management software.
Hence, as soon as a walk-in guest tried to book the same room for the same time only seconds later, the calendar at your front desk displayed that it's already occupied.
Furthermore, your front desk staff was able to see all the information about Josh's booking including his payment details within only a few clicks.
As you can see, your booking engine plays a crucial part in the booking process but you're only able to unleash its power in conjunction with a proper hostel channel manager and a property management system.
In other words: It's just one piece of the overall puzzle.
Benefits Of Using A Hostel Booking Engine
A hostel booking engine is designed to ease the booking process for both parties: your guests and you as a hostel owner. Let's start with the former: Benefits for travelers.
#1 Simple and fast booking process
Once the room-decision is made, it takes typically less than 2 minutes for your guests to punch in their information in order to reserve a room.
Allan Dib, marketing genius and author of the book "The 1-Page Marketing Plan" (recommended read), states in his book that the purpose of all technology and software is to reduce friction.
And this is exactly what a booking engine does for the visitor of your website. It makes the entire process including the payment a hassle-free experience. Compared to its old-school alternative to book through a call, this method is a snap.
Instead of having to wait until reception hours to make a booking, your guests are able to make their booking in an instant and anytime.
Since it displays the availability and rates from your property management software, they're able to make a confirmed booking rather than just a reservation request.
This saves them from spending money on a call or having to write several emails.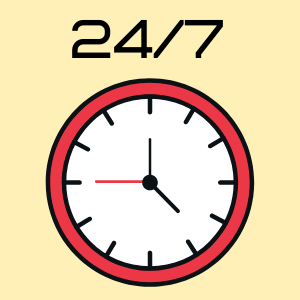 A good booking engine offers a variety of languages and currencies. Hence, travelers are able to proceed in THEIR favorite language and THEIR favorite currency which they know and trust.
This increased level of user-friendliness and comfort leads to overall higher conversion rates for you as a hostel owner, which brings me to my next point: The benefits for you as a hostel owner.
Since an online booking via your booking engine doesn't necessitate any human interactions, it saves time for you and your staff. Instead of having to assist potential guests on their booking journey, you'll enjoy more time that you can spend on other things.
This self-serving tool simplifies your overall administrative workload and reduces the likelihood of losing a reservation due to a lack of fast and competent service.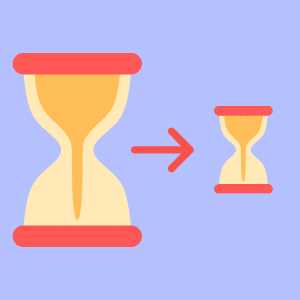 Without a booking engine on your website, you aren't able to fully benefit from the "billboard effect". This effect explains that increased visibility through online travel agencies leads to more direct bookings.
In fact, a study from Cornell University in 2017 showed that lodging facilities were able to receive a total of 9-26% more direct bookings by increasing their overall visibility, i.e. through your booking engine. [Source]
In other words: You'll definitely leave money on the table by NOT using a booking engine for your hostel.
#6 Full control over your guests' experience
The booking process per se is one of the very first interactions with your guests. By allowing them to make a hassle-free booking on your website, you've already done the first step in creating a positive first impression.
Furthermore, you're in full control of what they get to see in what stage of the booking process. This kind of flexibility isn't available on online travel agencies on which you'll have to fit into their prescribed order and features.
A good booking engine is commission-free on both sides. Neither you nor your travelers should pay any extra money in order to receive or make a reservation.
If you only allow bookings on online travel agencies, they'll cut an average of around 15% of your gross. In fact, since an online booking on your website neither costs commissions nor any staff time, it's the cheapest method for you as a hostel owner to receive bookings!
"A penny saved is a penny earned."


- Benjamin Franklin
By the way: If you're curious how much different online travel agencies charge in commission, you definitely want to check out my OTA guide. It lists all costs of the 18 most common online travel agencies for hostels.
Moreover, it's an effective way to become more independent of OTAs since they're getting more popular year after year.
#8 Access to guest information
Some online travel agencies do not forward all guests' information to you. This is especially painful when it comes to email addresses since they are still one of the most effective tools to sell additional services.
In one of my surveys, I asked hostel managers the following question:
"What's the most important piece of advice you'd give to a new hostel owner?"
Here's one of the answers I'd like to share with you:
#9 Lower responsibility and liability
Every seasoned hostel owner has experienced it – the "he-said-she-said discussion". Do the following sentences sound familiar? 
"… but your staff said over the telephone that X…" 

"… but when I asked your front desk about X, they said Y…"
By allowing people to book directly without your interaction, your guests are 100% liable and responsible for their booking (and booking-mistakes). They can't blame you for anything which can be a huge relief if you're a large hostel.
#10 Avoids overbookings and booking mistakes
Every single copy/paste process bears a potential mistake or typo which can further lead to the one nightmare of every hostel owner: overbookings.
If you use a complete hostel management software that consists of all three parts (booking engine, channel manager and property management system), you can GREATLY reduce the overall amount of mistakes.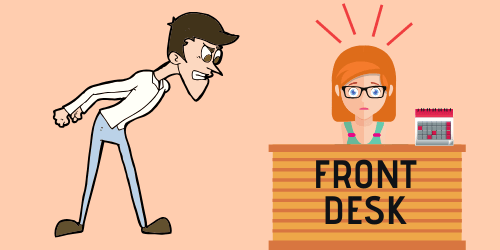 #11 Professionalism and branding
If I visit the website of a hostel that doesn't allow for direct bookings or offers links to an online travel agency to proceed, it leaves a bad taste in my mouth.
After all, if a facility isn't even able to organize a way to allow online bookings in 2019, how eager and advanced are they going to be when it comes to their hostel? At least, that's the kind of monolog that takes place in my head.
A booking engine entails a myriad of benefits and doesn't come with any drawbacks. Truth be told, hostels that make use of a booking engine have an almost unfair advantage over ones that don't.
How To Choose A Hostel Booking Engine?
Before we get into the features you want to look out for when choosing a booking engine, let me set the record straight:
The best booking engine is the one
that comes with your property management software!
I do NOT recommend to buy a separate booking engine. And here's why:
1) The more different providers you use when it comes to your software, the higher the chances of having issues!
Most likely you've already experienced the former on your own WordPress website when using multiple plugins from different web developers.
Plugins on a WordPress website are the equivalent of an app on your phone. However, applications on your phone can work separately but plugins on your website have to be compatible with each other.
As soon as one plugin gets an update that isn't 100% in line with all other plugins, it's common to experience issues on your website. And the EXACT same holds true for your hostel software.
Software solutions are ever-changing since the hostel industry is developing as fast as never before. Hence, by using three different providers for your booking engine, channel manager, and property management software, you TRIPLE the likelihood to experience problems.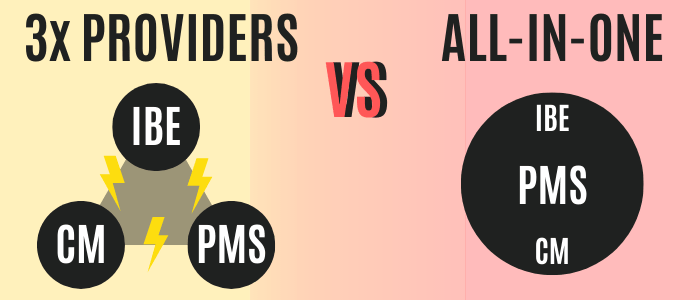 All-in-one solutions do not only cause fewer issues, but they are also cheaper and easier to manage since you only have one interface to manage literally everything. The same holds true for small or large hostels, hotels, B&Bs, etc.
Haven't decided on an adequate PMS yet? Don't worry, I've got you covered. My complete guide about property management systems will help you make the right decision.
That said, I want to share some key features that your booking engine definitely should entail.
Features Of A Good Hostel Booking Engine
In the end, it all boils down to 8 must-have features.
#1 Compatibility with your PMS and CM
First and foremost, your booking engine needs to be compatible with your property management software and your channel manager – it's NOT the other way around!
You first decide on your PMS and your channel manager and if they don't provide a free booking engine, you'll have to choose a compatible booking engine.
That said, if they don't come with a free booking engine, you've probably made the wrong choice in my humble opinion.
Neither you nor your guests should pay any commissions and booking fees.
BEWARE of all the seemingly "free" available booking engines out there! They often entail hidden fees, sell your customer data, or charge a fee on your guest's side.
There's no such thing as a free lunch if you opt for a sole booking engine. This is especially the case when using a booking engine from an online travel agency.
Just. Keep. Your. Hands. Off. It.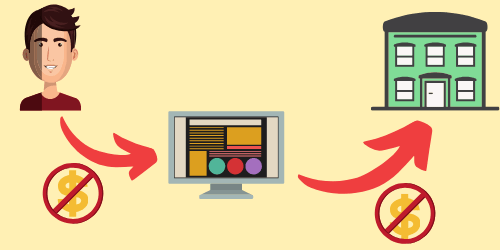 If you opt for a great property management software, your booking engine should be included for free. Period.
If your PMS doesn't include a booking engine, opt for one with a flat monthly fee that doesn't lock you into a contract. Also, have a look at how clearly the pricing is stated. Is it transparent? Or are they trying to hide certain facts?
#4 User-friendly and intuitive
Remember: The purpose of technology and software is to reduce friction. You want to choose a booking engine that makes it as easy as humanly possible to make a reservation.
Steer away from booking engines that come with 5 or more pages to make a booking. As a general rule of thumb: The longer the process the lower the conversion rate.
#5 Multilingual and multiple currencies
Not all your guests will speak your language or an additional foreign language at all. Hence, by opting for a booking engine that allows for several languages and currencies you can further increase your conversion rates.
I always try to book hostels directly (if possible) to reduce the commissions for the hostel. However, I've personally come across booking engines that looked so old school that I wasn't confident to type in my credit card details.
Hence, try to avoid using tools that evoke a queasy feeling when using it. Your booking engine should display some certificates or lock symbols in order to make it appear save.
Besides that, you also want to make sure that it's actually secure! I hope that's a no-brainer…

While the vast majority of travelers still book a hostel via a computer in 2019, the trend towards mobile bookings is increasing every year. [Source]
Thus, not only should your website be mobile responsive but also the booking engine itself.
In my opinion, these are the sprinkles on your ice cream. While it is nice to have a booking engine that can be customized with your brand colors to deliver a consistent customer experience, I doubt that this will have a big impact on the overall conversion rate.
Moreover, there are features such as the integration in Facebook, enabling promotion codes, etc., but they've become the standard among good PMS providers.
Best Hostel Booking Engine
I have tested lots of hostel booking engines out there. And I'm sure I will get to see and experience more as time passes.
However, there is one thing I can tell you with absolute certainty: you gotta focus on choosing the RIGHT property management software first – which should include your free booking engine.
Your property management software is the heart of your BUSINESS. Your booking engine is "only" the heart of your hostel website, i.e. a crucial yet small part of your overall business.
Hence, I don't see a point in comparing different booking engines. It's all about a proper PMS. 
And that's where I went all out. I've literally tested all common property management software systems ranging from the "pain in the ass"-type solutions to the downright awesome ones.
Furthermore, I've conducted a survey among hostel managers to find the best property management software for hostels. In case you missed it, here are the results: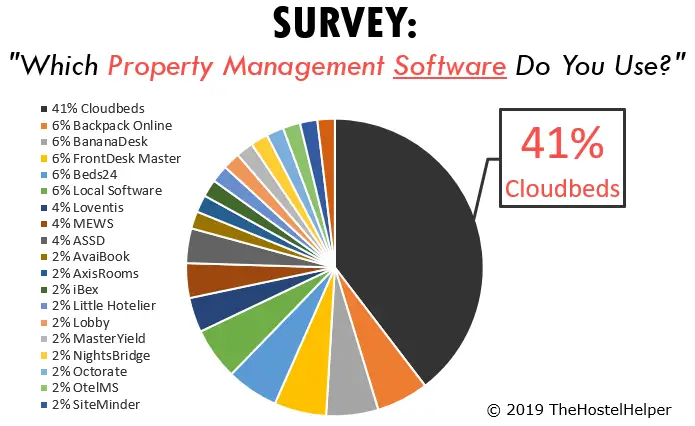 Boom! 41% of hostel managers use Cloudbeds' PMS.
Hands down. TheHostelHelper is all about copying proven and successful concepts rather than reinventing the wheel. Hence, I recommend you join the biggest group of hostel managers and go with Cloudbeds' PMS.
It not only comes with literally THE best channel manager, it also includes a commission-free booking engine for your website.
Now to the BEST part: If you use this link to make a purchase, you'll get a starter credit of $50 + a 10% lifetime discount – which is an exclusive TheHostelHelper deal. That means you will not find this offer anywhere else other than right here.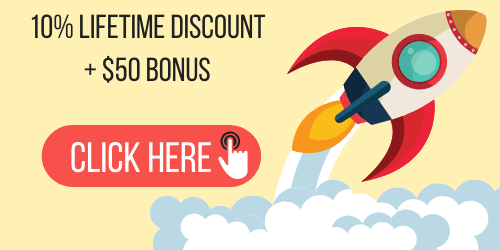 The link above is an affiliate link. That means I will earn a commission, at no extra cost to you, if you use the link to make a purchase.
Now, back to the booking engine. Let's take a closer look at Cloudbeds' free booking engine:
Note-Worthy Facts About Cloudsbeds' Booking Engine
Besides all the standards, there are 4 things that I love about their booking engine:
#1 Commission-free AND free of charge
Cloudbeds booking engine is part of their all-in-one package
No lock-in contract & no hidden fees – neither for you nor your guests
Save $50 and get a lifetime discount of 10% by using this link.
#2 Only Two Pages
Your guests only have to go through 2 pages to complete a reservation:
This is what it looks like on other common hostel booking engines:

Again, the more pages the lower the overall conversion rates.
#3 Offers 26 Languages
Guests are able to choose their favorite language from a list of the most commonly used languages worldwide: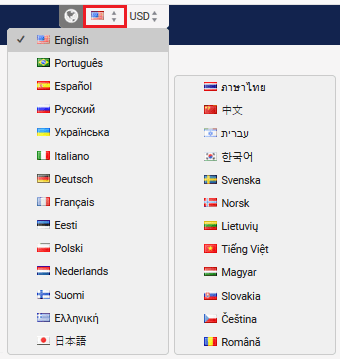 #4 Heaps Of Available Currencies
Guests are able to choose their favorite currency.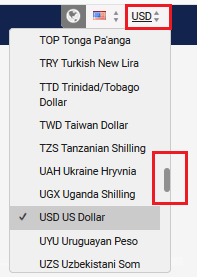 See the scroll bar on the right? Quite some currencies to choose from.
The main benefit is that it leads to a more comfortable booking process for your guests which increases your overall bookings.
P.S. Here are my top requested blog articles about hostel software if you wish to take things to the next level:
STOP! 🤚
Before you leave: Answer this quick question and help our community.
Which booking engine do YOU use to manage your hostel?
Share your opinion in the comment section below!