How can I start a hostel?
How can I get more bookings?
How can I make my guests follow the house rules?
How can I get better reviews?
How can I overcome the low season?
How can I get and keep good staff?
How can I earn additional money?
Are you wondering about these questions, too? You've come to the right place.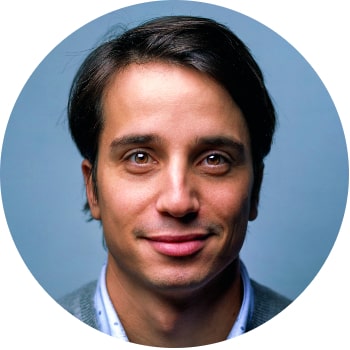 Hi! I'm TheHostelHelper, and I'm beyond excited to see you here.

You know how most hostel owners learned their business the hard way with rolled up sleeves and through trial and error?
Well, what I do is help hostel owners to build their business to a point where their life is easy and enjoyable. I do this by providing practical advice and easy to follow step-by-step guides – without having to pay a consultant.
In fact, I conducted the #1 biggest survey in the hostel industry to get up-to-date, first-hand experiences for the content I deliver.
Sadly, most hostel businesses fail because the love of serving guests is completely separate from the business side of managing a hostel.
To make things worse, there is no central source that focuses solely on helping hostel owners to solve their business problems… until NOW!
TheHostelHelper is an online resource that provides quality content, a connected community, and support for everyone interested in starting and running a successful hostel.
TheHostelHelper Will Help Your Hostel Stand Out And To Be Talked About
I believe in honesty, fairness and win-win-win solutions: a big win for you, a big win for your guests, and – as a result of that – a win for me.
My mission is to turn hostel owners like you into the hero of your guests to the point where they sing your name and talk about you. I'm making sure you get the recognition for your hard work that YOU DESERVE!
By applying the same principles of successful hostels,
you can earn MORE while doing LESS work!
That's why we will focus on PROVEN concepts.
I will teach you online marketing strategies and offline organization tips that will make your hostel memorable and worth talking about.
You also get loads of insider tips from other hostel owners as well as analyses of successful concepts so that you can skip the stony learning curve.
I will go ABOVE and BEYOND and do whatever it takes to support you in the best possible way.
We're on this journey together. I'm here for you and I'm here to help.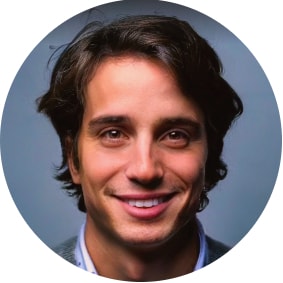 Who is TheHostelHelper?
Meet the Entrepreneur and Hostel Fan
If you're not an insider in the German financial sector – then you might not be familiar with the man who's broken records long before he officially registered his first business.
I'm a happy guy from Germany, who happened to start his first successful business in the middle of his postgraduate studies.
Having worked in the hospitality sector for years to finance my studies, I know the satisfaction that comes from SERVING guests, not just to make money, but to put that SMILE on other peoples' faces.
I understand the thrill and excitement of starting a business and being your own boss. And I experience the hardships that come along with running a business, struggling with too little hours in a day and trying to catch some sleep along the way.
That's why when I meet a hostel owner – I can relate – I see myself.
Just like many of you, my entrepreneurial journey began the day when I hit rock bottom.
Nope, it wasn't that my business wasn't profitable. In fact, I had worked my way to a 5-figure income a month in only six months after starting out. And my customers loved me – as much as I appreciated and loved working with them.
There was just one problem: My gut feeling was off. I constantly asked myself "is that it?"
Long story short: 1:1 consulting didn't allow me to put enough value out there. I wanted to leverage my service by helping more people.
I wanted to see MORE people grow into their best version, see MORE people thrive while fulfilling their purpose. That's what gets me out of bed in the morning.
So here I was… unfulfilled in my professional career and scared of the future.
But it was at that precise moment when I realized: Something had to change. I had to change. 
Why I Do What I Do
The Origin Story
Thankfully, it didn't take long until my hardship turned into a blessing, as I had a profound and tremendously inspirational conversation with a hostel owner.
Hostel owners are some of the hardest working, MOST generous people I know. And so, I happened to find my passion: Hostels. I wanted to start my own hostel!
But when I researched the web for information, I got discouraged by how few GENUINELY RELEVANT information I could find.
And I knew that day that before opening my own place I had to fill this gap first. That's why I started the online resource TheHostelHelper: I want to reach out to as many hostel owners as possible. People like you. And supporting you in creating a thriving business.
A business that brings you endless joy and supports your ideal lifestyle.
A business that makes you smile when you think about it.
A business that you're proud of.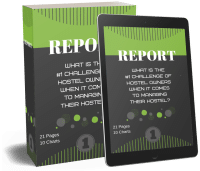 You haven't got your FREE copy yet?

Learn about the #1 challenges of other hostel owners  and join our crew of like-minded people!