6 Hacks To Get More Online Reviews For Your Hostel
Beside the following proven methods to increase the number of reviews you receive, we're also going to cover how NOT to do it.
#1 Ask & Know When To Ask
Why do I start with the bloody-obvious "ask"? – Because most hostel owners just don't do it. The old saying "ask and you shall receive" is true! Yet many hostels lack the right systems.
Here are some of the most effective timeframes to ask:
During check-out is the absolute best time to ask for reviews if you use the opportunity the right way. Here's a simple 3-step-process that I learned during my career of being a financial consultant.
It's based on neuro-linguistic programming (NLP). In plain English: you take advantage of how the human psychology works. Don't worry, there's nothing underhanded here.
So here's how it works:
1) Ask them, using an open question how they enjoyed their stay
2) Ask them what (not if!) their highlight was during their stay in your hostel
3) Tell that you'd genuinely love to have other travelers experience the same. Continue explaining how they can help other like-minded people by giving you an online review
The magic happens in between step #2 and step #3. You not only evoke the highest emotions of the past days in your guest's mind by asking for their highlight, but you also link this experience to giving an online review and helping others.
I don't want to give you an exact wording on how to do that because you're not me and it has to be 100% authentic. Hence, I advocate you sit down for a few minutes, get your pen and paper out and write down a few key sentences that you're to say during the next check-out. And for each and every one that follows.
A successful system works with consistently applied processes.
It will take some practice until it feels "natural". However, once you've finished this wording, it can be an excellent part of your staff's manual.
After all, 71% of consumers will leave a review for your business if they were asked in a friendly manner. [Source]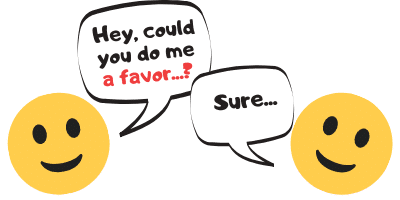 The only drawback is that this approach demands being active. So how do you ask guests that leave super early in the morning?
That's when your email list comes into play.
An automatic "bon voyages" email is by no means as effective as asking personally. However, it beats passivity all the time.
"You miss 100% of the shots you don't take."


- Michael Scott
This could look something like the following:
Subject: We miss you already.
Hi [First Name],
Thank you so much for choosing to stay at [Hostel Name]. We sincerely hope you had a wonderful stay and we'd be delighted to welcome you again at any time in the future.
Making your stay as amazing as possible is our #1 priority. Hence, we'd love to hear from you in a review that you can write here.

One minute of your precious time helps us improve our hostel every single year – we're dedicated to offering an excellent stay for you and your friends.
Help other like-minded guests to experience the same. We really appreciate and respond to every single review.
If there was anything that wasn't to your utmost satisfaction, do not hesitate to hit the reply button!
Can't wait until I see you next time,
– [Your First Name]
P.S. If only all guests were as amazing as you.
The more personal and authentic you are the higher the likelihood of receiving a review. By asking to reply to this email for any bad experiences you also have the opportunity to prevent any negative online reviews!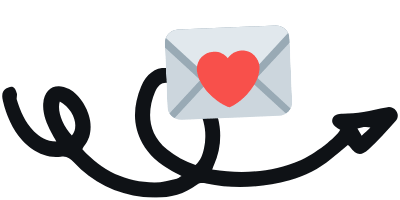 3) When receiving positive feedback
The third time window is whenever you receive a compliment or your guest is in a high emotional state (e.g. after social activities).
The more emotions involved the better the opportunity.
"Wow, that's really awesome!" – "My pleasure. I'm happy to help you out. The only challenge I face is to tell other people how awesome this really is… But if you have a minute to write us an online review, that would be amazing. It's the biggest compliment we can get. And I love reading and responding to every single one of them."
That said, some websites track the IP addresses. Receiving too many reviews from the same IP address might trigger warning flags. Ultimately this could lead to your reviews being removed.
But don't let this discourage you from asking! You can only win.
#2 Explain The Process & Make It Easy
Sometimes it's just a matter of guests being unfamiliar with the review sites. The easier you can make this process for them the better.
Here are some easy ways how to simplify the process:
Here's an example for my website: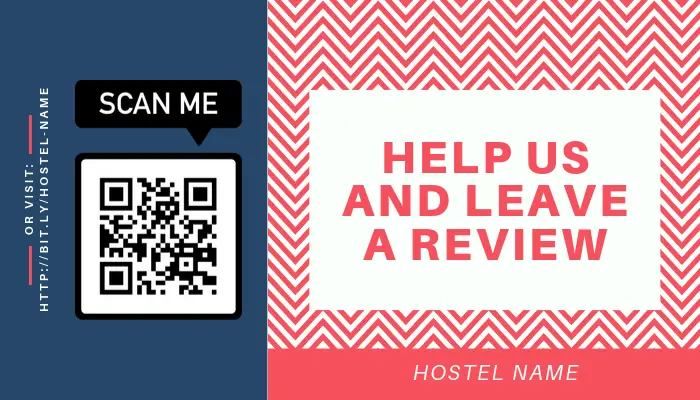 Most guests that leave will spend a long time traveling home or to their next destination. During this time, people are more willing to read stuff – including such a flyer.
Just think about your last long flight. Most likely you've skimmed the menu card in your front seat out of boredom. Perhaps, you even read the safety instructions, right?
You don't need to hire a designer to create such a flyer. Canva offers hundreds of awesome-looking templates that will do the job within a few minutes.
This website is my #1 favorite tool to create any kind of image such as pretty much all my blog pictures. It's super intuitive and free of charge. For more awesome tools, check out my resources page.
Again, the same principle as for all other written documents applies: the more personal you can make your flyer (e.g. a handwritten note "For Bryan") the more effective it becomes. 
Add a "Review Our Hostel" button at the landing page of your Wi-Fi system when they've accepted the terms & conditions
Add a "Write A Review" widget to your website
A widget is like an app on your phone. Many online travel agencies and review websites provide either an HTML code or a plugin so that you can easily add it to your website.
However, if you still haven't switched your website to WordPress, this will be more complicated. In my opinion, there's no excuse for NOT using WordPress since it allows you to make changes yourself within seconds and without an expensive web developer.
Feel free to check out my resources page for recommendations.
Ask guests to "check-in" on your Facebook page
All guests who check-in will receive a notification that looks something like this:
The truth is, humans are selfish. That's just our nature and a core part to guarantee our survival. Hence, rewarding your guests with a special giveaway can significantly increase the likelihood of receiving a review.
This could be a free drink, a voucher, a personalized cup, or just some sweets.
However, be extremely careful how you advertise this. Your guests should NEVER get the feeling that you'll only reward good reviews – this can backfire.
In fact, one hostel learned this the hard way.
I even heard from a hostel that advertised a free night in exchange for a glowing review. This is not just unethical, it is also wasted revenue when you can instead simply have the right system in place.
#4 Let Your Staff Participate
No matter how awesome your facilities are, your staff has the greatest influence on how you make your guests feel.
A common method to motivate your staff and make them care more about your guests is to let them participate financially. This can come in many forms.
One hostel in Surfers Paradise (Australia) pays $1 for every 5-star review. This money gets split up between all staff members at the end of the month. Another hostel in Cairns (Australia) pays $10 for every name that's mentioned in reviews.
This ensures a very personal atmosphere in which your staff genuinely tries to become friends with your guests.
Whatever you choose, this will not only increase the number of reviews but also increases the work attitude of your employees.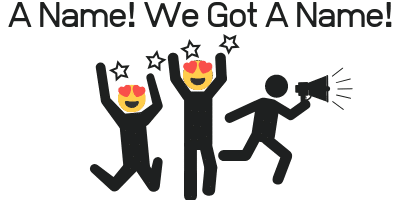 #5 Be Mind-Blowingly Amazing
Think about the last time you've written a review. Most likely, it was either an outstanding experience or the opposite.
This is just how we humans work. Hence, concentrating on serving your guests best possible is KEY to get more reviews. If you want to learn how to master the art of enchanting your guests, you definitely want to check out my guide about how to get better online reviews.
You'll learn the #1 fallacy most hostel owners make when it comes to reviews and learn the tactics that the top 10 hostels worldwide use to drive their online reviews.
The phenomenon that we desperately want to give something back after we've received incredible value is called "reciprocity". It is one of the 6 factors that Robert Cialdini talks about in his famous book "Influence – The Psychology Of Persuasion".
This book dramatically changed the way I advertise and promote. If you're still in doubt if it's worth it, just have a look at the reviews on Amazon. This is an absolute must-read for every hostel owner.
"We must give more in order to get more. It is the generous giving of ourselves that produces the generous harvest."


- Orison Swett Marden
#6 Use The Beginner-Booster
This is a quick tip for the ones among you who're just starting out.
Studies have shown that more than 50% of TripAdvisor users will not book a property without any reviews. [Source] In fact, only 5 reviews increase the likelihood of purchase by a staggering 270%! [Source]
The message is clear: you're disadvantaged at the start of your hostel.
To overcome this, I recommend you apply the same strategy that did wonders for many other hostels before you: Be the price-leader for the first 2-4 weeks of your operations.
In general, I strongly advise against offering the lowest price unless your whole strategy is to become the "Ryanair" of hostels. The a&o hostel chain is pursuing this strategy with great success. However, they have all systems in place to work as efficiently as possible.
Just have a look at their contact page. This is the kind of efficiency we're talking about.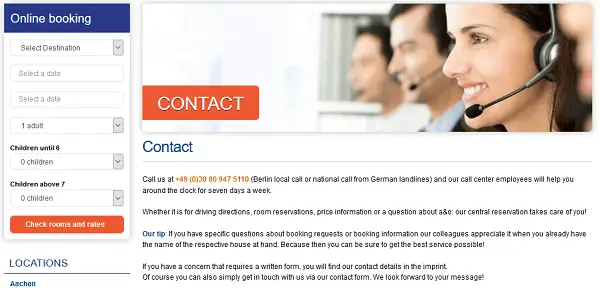 It might sound like I flatter myself but growing up in Germany is like a 24/7 lesson on how to make your life more efficient. And Oliver Winter, the CEO of the a&o hostel chain, has climbed the efficiency-ladder to the very top.
That said, using the price-leader strategy for the first few weeks can greatly increase the likelihood of getting bookings – even without having any reviews at all. Just make sure that you're telling each and every guest that you're new and you're offering such a low price in order to receive your first reviews.
It will help you overcome the hurdle of placing last in search rankings since you lack an established number of reviews.
I've also heard of some hostels that used this strategy after a change in management to boost the existing reputation.
Finally, I want to share with you a list of tactics you want to avoid.
How NOT To Increase Your Reviews
The following methods are shared experiences of hostel owners who learned it the hard way:
Do NOT offer a computer in your lobby to review your hostel
One hostel got all their reviews removed due to too many reviews coming from the same IP address. Unfortunately, tracking the IP is the only "real" strategy websites have to ensure reviews aren't fake. Otherwise, it'd be an easy way to increase your reviews with a fake review system in place.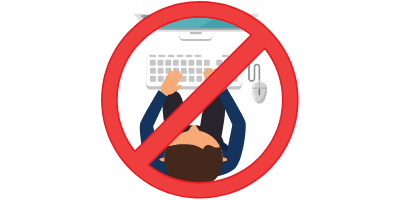 Do NOT write or buy fake reviews for your own business
Buying fake reviews can lead to serious legal issues because it's an active attempt to fool potential buyers. However, in my opinion, the biggest issue is something different: it does something with you.
I vividly remember when I traveled through Australia and lived with 5 other flatmates in Dee Why, Sydney (Australia). My roommates ordered food from Uber Eats on a regular basis only to pretend later on that they've never received anything. Hence, they got a refund.
Two of them even made it a habit to steal 1-2 items every time they went to the store close by.
Guess what, every time they got something "for free" they justified their behavior by saying "these big companies have enough money and they even calculate theft into their margins." 🙄
No joke.
They never got caught. However, I believe that this kind of unethical behavior does something to you. If you want to accept it or not, you're subconsciously telling yourself "I'm the kind of person who… steals a store."
The same holds true for fake reviews.
Do you really want to be the kind of person that buys fake reviews? Do you really want to add "fooling other people" to your character traits?
Take a deep breath here. This is the time to make an intentional decision about the person you want to be today and the one you'd like to grow into.
How about being the best-serving host a guest has ever perceived during his travels? Or being the value-centered entrepreneur your children would be immensely proud of?
As with all things in life: It is on you.
How Fast Can You Increase Your Ratings
So you've implemented several strategies to get more reviews – that's great! But how fast can you expect any "real" results?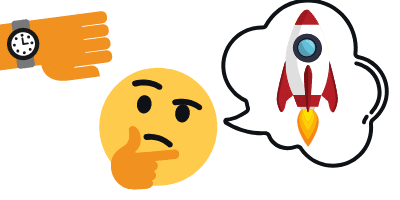 It will depend on these three factors: 
#1 How many reviews do you already have?
The more you have, the longer it takes to change your score.


#2 What's your current rating score?
The bigger the difference to your ideal score, the longer it takes to get there.


#3 On which website do you want to increase your ratings?
This comes into play because some websites calculate their scores differently.
Example:
TripAdvisor & Google calculate the mean: they sum up ALL your reviews and divide them by the total number of reviews.
Hostelworld only takes reviews into account that were written within the last 6 months. Hence, you're able to influence your score more quickly.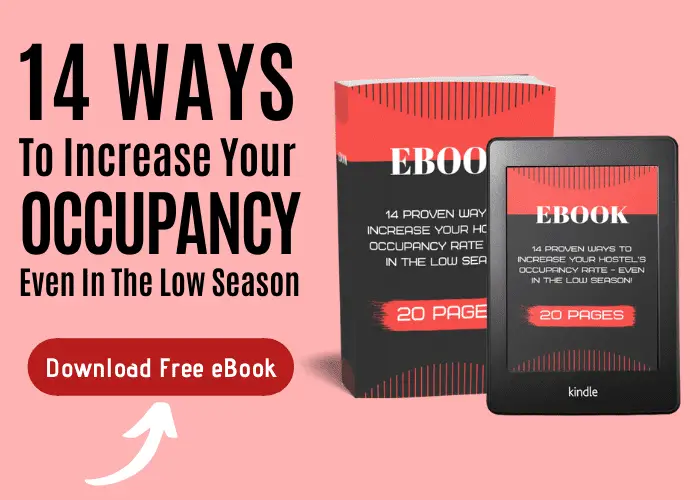 Free Online Review Calculator
To make it as easy as possible for you, I've coded a free calculator so that you can skip doing the math. You can access it here.
Here's how it works:
1) Enter your current number of reviews
Example = 100

 

2) Enter your current overall rating score
Example = 7.5 (= average customer satisfaction)

 

3) Enter a '5' for a 5-point or a '10' for a 10-point scale
Example = 10

 

4) Enter your rating goal
Example = 8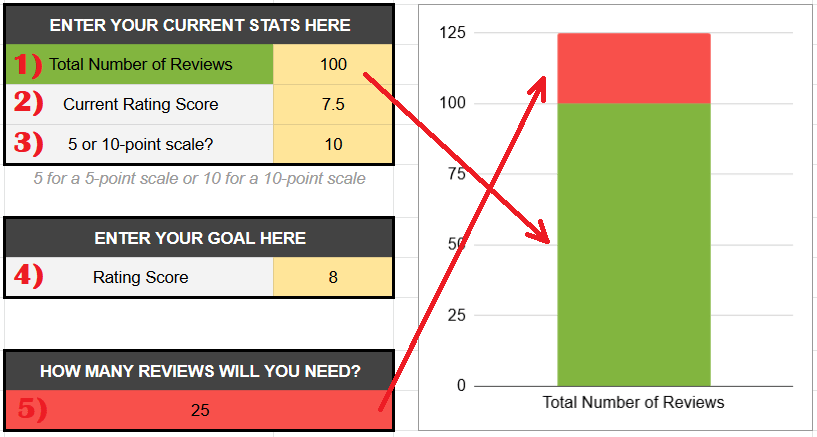 The tool will automatically calculate how many 10-star ratings you'll need to increase your current rating towards your rating goal. In this example, to get from a 7.5 to 8 stars you'll need 25 additional 10-star reviews to achieve your goal.
That's by no means rocket science. However, I advise you to play with your numbers to get a "feeling" for how long it'll take since there's one thing most hostel owners aren't aware of.
Increasing your ratings becomes EXPONENTIALLY harder!
Let's discover what I mean by that by changing the goal of your rating to 8.5, 9, 9.5, and 9.9. Just have a look at the following images and see the magic.
By the way: In case you think 9.9 stars is not possible… the #1 hostel worldwide has an overall score of 9.89 stars across ALL online travel agencies. In case you've missed my analysis and their success secrets, you definitely want to check it out.
If you compile all the data and chart it, here's how it looks:
#exponentialfunction 
Let's talk plain English. What does that mean for you?
There are two underlying messages for you:
#1 Don't expect quick results once you're established
Remember: it gets exponentially harder to better your score the more reviews you've already received.
#2 There will come a point when additional improvements will stop paying off financially
In my blog article 6 reasons why online reviews are crucial for your hostel, we've seen that travelers are willing to pay 35% more for a hostel with a 4.4 rating over one with 3.9 stars. That's a staggering 35% more money for 0.5 stars!
However, improving your score from 9.6 to 9.7 might cost you thousands in new investments but can contribute little to no additional revenue. 
Now, don't get me wrong. In my opinion, all hostels should strive for excellence. No question. 
Just keep in mind before making huge investments how big the "actual" financial result can really be. If you're starting at an average level, it can pay off massively. But once you've crossed a certain point, you might have to do the math yourself.
Again, my free calculator will help you out.
Here's a collection of further tactics to improve your overall online reputation.
When buying a hostel with bad reviews, ask the websites to put them down
Stay stubborn and give them good reasons to do so. Tell them all the things you've changed and convince them that the old reviews are just not accurate anymore.
Concentrate on Google reviews
81% of travelers start their search for accommodations on Google. [Source] Most of them will also use Google to research the location of your hostel. Hence, your rating on Google will catch their eye multiple times.
Furthermore, Google operates the two most used search engines worldwide: Google and YouTube. With this as a starting point, they hold a massive advantage compared to online travel agencies. Just have a look at how much their influence has grown over the last few years.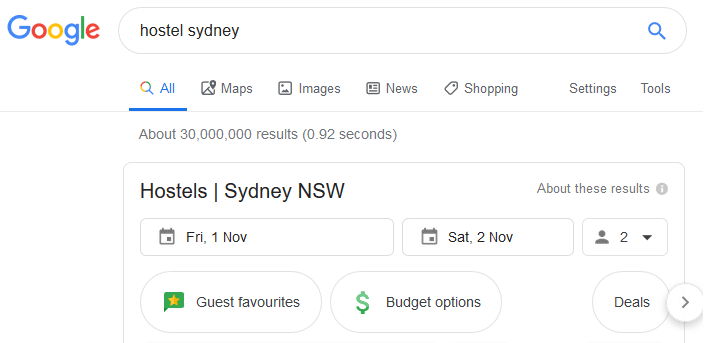 Try to avoid social media reviews
"Heck, what?!" – Yes, you read that right.
If you have the choice between a review on Facebook or a review on an online travel agency, ALWAYS choose the OTA. There are two reasons for that:
1) Guests typically only look at OTA reviews before making a booking and connect with your social media account during or after their stay
2) Improving your social media presence is like renovating your landlord's house. It's just a matter of time when a platform will become less popular and new ones pop up. Just ask 14-year-old kids what they think about Facebook and they'll tell you how it's future is going to look like.
I've already written an in-depth guide on what social media CAN and CANNOT do for you and your hostel. Make sure to check that out.
A staggering 85% of TripAdvisor users say that a thoughtful response to a bad review improves their impression of the hostel. In fact, 65% even agree that they're more likely to book a property that responds to its reviews. [Source]
Responding to reviews plays such a huge role that I've dedicated an entire blog article to the topic. I've analyzed the responses of the top 10 hostels worldwide and created several ready-to-use response templates for you to easily master this part.
I've also included a list of pitfalls that other hostel managers learned in the school of hard knocks. You can check out my blog article on how to respond to your online reviews.
Make use of Google Alerts
Truth be told, this is rather an advanced tactic for established hostels who are in business for several years. I wouldn't recommend it in the very beginning.
Google Alerts is a great tool if you're interested in managing your overall online reputation. You simply type in the name of your Hostel and it will send you an email on a daily or weekly basis whenever someone mentions your hostel online.
That's especially helpful when you're attracting many bloggers.
STOP! 🤚
Before you leave: Answer this quick question and help our community.
What's your #1 strategy to make guests leave an online review?
Share your opinion in the comment section below!
P.S. here are my top requested blog articles about online reviews if you wish to take things to the next level: