Have you ever wondered which and how many sheets per bed are best? This guide covers everything you need to know about bedding for hostels.
Without further ado, let's get down to the fundamentals.
7 Tips On Bedding For Hostel Managers
At first sight, white sheets seem to be the worst option you could choose for your hostel. After all, there's no other color that shows stains more easily, right?
Let's explore together why this color has become the industry standard for all sorts of accommodations.
Before 1990, hotels commonly used colored sheets. They were considered easier to clean and could hide all sorts of stains.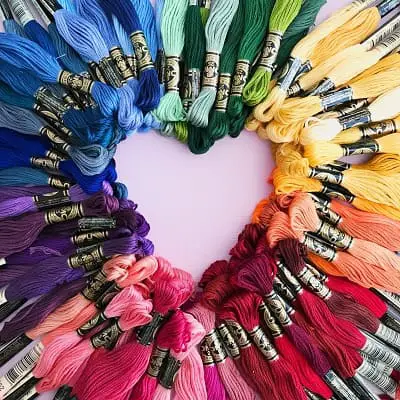 In the following years, several revolutionary studies were conducted in which bedding manufacturer tested guest behavior with different sets of sheets.
The result: White beds make guests think their beds are more luxurious, lead to an overall better sleep, and significantly increased guest's overall experience and perception of the property. Some guests even went so far as to say that the entire room has been renovated only because the sheets had been changed.
Keeping linens spot-free is very different from washing your family's sheets: a faint spot on a sheet that you wouldn't think twice about for your own use may cause a guest to believe that your linens aren't clean.
For this reason, many hostel owners choose white linens because even the sheets that are stained beyond recognition can fairly easily be bleached clean. Hence, as counterintuitive as it might seem, white is the easiest color to maintain.
And there's even more to it:
White matches every other color: no need to worry when you make changes to your interior design
It's scientifically proven that white sheets have the biggest impact on the perceived standard of cleanliness in lodging facilities
White is timeless and will never go out of fashion
White sheets assure guests that the bed is clean and fresh because they show every flaw. Dark colors, on the other hand, might have them think about what you're trying to hide
White sheets can be washed with your white towels without any colors bleeding
White sheets hold the longest because the color doesn't fade over time
Guests take better care of whites and don't want to stain their own sheets
You'll easily find matching sheets when you need a replacement
All in all, I believe you get the idea of why white has become the industry standard.
#2 Aim For 3 Sets Of Sheets Per Bed
Especially if you're an aspiring hostel owner, the question arises: how many linens per bed are enough?
The "golden rule" in the hotel industry is 3 sets of sheets per bed: One set on the bed, one set in the laundry and one set on the shelf ready to go. Hotels have an average length of stay of 2 days. That means hotel owners have to change the sheets 3.5 – 4  times per week.
However, the actual demand for your hostel depends upon several factors:
What's your average occupancy rate?
The lower your occupancy, the fewer sheets you'll need


How many groups do you accommodate?
The more groups you accomodate, the higher your demand for sheets will be (high turnover rate)


How long is the average length of stay at your hostel?
The longer the average stay, the less sheets you'll need


What design did you choose?
If you opt for a design that's more out of the ordinary, be sure to stock additional linens in case your supplier can't supply matching linens in the future when you have to replace your old ones


How fast is your laundry service?
The more time your laundry service needs, the more sheets you'll need
For the above considerations, most hostel owners recommend 2-4 linens per bed. However, 3 seems to be the sweet spot between too few and too many.
#3 Skip Ironing Your Sheets
If you're doing your laundry by yourself, you know too well that ironing sheets is the most labor-intensive chore of the whole process. While you can wash and dry many sheets at once, ironing has to be done one piece at a time.
For medium and large hostels that do their own laundry, it might be affordable to buy a "mangle".
A mangle is a heated roller rotary iron that presses the sheets through two rollers in a sturdy frame. This is a huge time-saver and your sheets will look professionally pressed. Since it uses dry heat, it works best on sheets that are still slightly damp.
That said, according to hostel managers most hostel guests do NOT expect ironed sheets (but some would prefer them). In fact, most don't even care at all. Since ironing is an expensive additional process, many hostel owners of smaller hostels skip it altogether.
#4 Consider Outsourcing Your Laundry
If you're a bigger hostel, you might wonder if outsourcing your laundry is the better choice. Most hotels, large and small, make use of external laundry companies that deliver the required amounts of sheets and take care of cleaning, maintenance, pickup and dropoff (if desired).
External laundry companies have big industrial washers and dryers that can handle huge loads of bedding. After drying, the bedding typically gets folded in another machine. This is an automatic process. Hence, your laundry is neatly folded and pressed when it is delivered to your door.
If you're located in a remote area, you might not be able to have a laundry service nearby. For everyone else, this is a great option. And here's why. 
Advantages of outsourcing your laundry:
Less working hours needed – especially relevant if you're in a country with high statutory minimum wages
Fewer washing machines and dryers needed
Lower maintenance costs as a consequence of the above
The cleanliness of your sheets is in the responsibility of professionals and frees up mental space on your side
Less room and storage required
Greatly reduces utility costs (water & electricity) – which make up about 84% of an average hotel bill [Source]
A general rule is, the larger your hostel the more considerable are the benefits of outsourcing your laundry.
If you're a small hostel (< 50 beds) with plenty of space and your staff has enough time to do the laundry without having to spend additional time on it, it's typically cheaper to do it yourself.
Once you've crossed 50 beds, I recommend getting some quotes to see if it's worth it. Especially when your hostel's capacity exceeded 100 beds.

Laundry services have become incredibly efficient in the last few years. More and more hostels are outsourcing their laundry and free up time of their staff and mental space of the owners knowing their sheets are taken care of in a professional manner.
#5 Stay Away From Disposable Bedsheets
In a day and age where you find a disposable version to pretty much any item, linens are no exception.
The advantages appear to be quite clear:
No laundry needed (reduced utilities and staff time)
Less storage needed
No need to worry about getting sheets ready on big turnover days
No maintenance needed
Guests are less likely to pull them off their beds and wear them like togas in the bar 😅
However, at around $1.5-2 per sheet, it's unlikely for a hostel to actually save money. 
Furthermore, disposable sheets appear sheer and very thin. They are see-through to the point that you can make out the pattern of the mattress below. Plus, they have a rather cold and clinical feeling to them compared to the warm and homey feeling we aim to achieve.
All in all, they're a great way for hospitals to keep a high level of hygiene but are not made for hostel usage.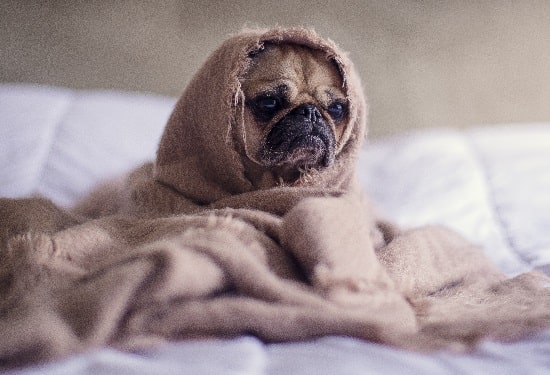 #6 Choose The Right Bedsheets
The quality of linen is based on the thread count (number of threads per square inch) and the length of the fibers.
With sheets, higher quality definitely pays off and you'll learn to appreciate their considerably higher durability in the long run. At the very least, your sheets should withstand two years.
Here are the things to look out for when buying sheets:
100% cotton (most common in the lodging industry & also most comfortable)​
Minimum thread count 300 → the higher the better (but usually more pricey)​
Pure white! [See #1]
Unlike hostel bunk beds, there are no general recommendations among hostel owners about where to buy bedsheets.
If I bought new sheets in 2019, I'd either ask other innkeepers about recommendations or go straight to Amazon.
If you've been following my blog, you already know that at TheHostelHelper, I like to focus on things that have been proven successful. Sheets are no exception.
After comparing all the different brands on Amazon, I personally would buy these sheets. In my opinion, they give the biggest bang for the buck since they are high quality, available in all sizes, entail a 100% satisfaction guarantee and are reasonably priced.
With around 6000 online reviews, I don't think you can go wrong by choosing them.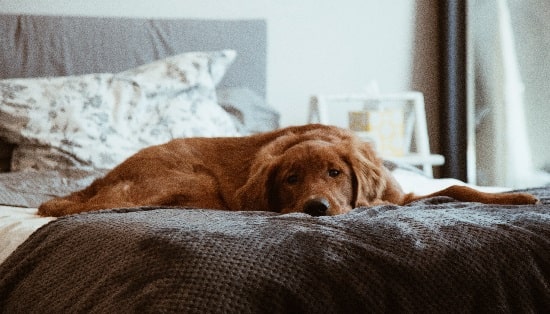 Here you'll find additional tips for your hostel:
Do not charge extra for sheets and pillowcases
This would only encourage people to use their own linens and sleeping bags which greatly raises the risk of bed bugs.
Don't do the laundry when guests are showering
Unless you have a separate water source for your laundry, don't do the laundry when guests are showering to ensure a reasonable water pressure.
Think about installing a commercial water softener (buy or lease)
Requires up to ¾ less detergent per load, eliminates the need for fabric softener and saves money since soft water heats up faster than hard water.
Harness the power of baking soda and white vinegar
½ cup (120 ml) of white vinegar prevents lint from clinging to your linens, prevents yellowing, attacks mold, eliminates chemicals and acts as a fabric softener.
¼ cup  (60 ml) of baking soda lifts dirt for extra clean sheets. Both can be used as a substitute for harsh bleaching chemicals.
Take your sheets out while slightly damp and avoid over-drying
Over-drying and drying on too hot are the single biggest factors in reducing the lifespan of your sheets.
Have at least 2x washing machines and 2x dryers so that you always have a backup
I recommend using commercial front loading machines with a great energy efficiency category. This will save you heaps of money compared to residential top loading washing machines. Buying dryers that have technology to monitor the dryness of your laundry can further decrease your utility bill.
Separate linens and towels when drying to save energy
Sheets simply dry much faster than towels.
STOP! 🤚
Before you leave: Answer this quick question and help our community.
What additional tips would you give aspiring hostel owners when it comes to hostel bedding?
Share your opinion in the comment section below!